Located across our three campuses, the Faculty of Health offers a range of coursework and research programs that contribute to the improvement of health care and services in the community.
Unique courses
We maintain close involvement with industry, community and government, and design the most relevant curriculum for students.
Undergraduate and postgraduate coursework programs incorporating hands-on clinical and practical placements are available in:
human movement
medical imaging and radiation
medical science
nursing
nutrition and dietetics
optometry
paramedics
pharmacy
podiatry
psychology and counselling
public health
social work.
Teaching and innovation
We are focused on developing and promoting best practice in teaching and learning. We are working on a number of initiatives to enhance the quality of clinical education. Recent examples include:
Research and innovation
We have an exciting research portfolio and foster collaborative and groundbreaking research across specialist areas. With research that is multidisciplinary and purpose driven, we are able to solve real-world health problems. We contribute to a number of collaborative research centres, including the renowned Institute of Health and Biomedical Innovation.
Community focus
Strengthening Australia's ability to improve the quality of life is one of the aims in establishing research centres and health programs. Our research is assisting with improvements in dementia research, road safety, and wound healing.
The QUT Health Clinics provide the community with quality and affordable services in:
human movement and exercise
nutrition and dietetics
optometry
podiatry
psychology and counselling
wound healing.
These facilities offer a valuable service to the community and provide students with real-world experience.
Industry partnerships and collaboration
We welcome opportunities to engage with external partners in our learning and teaching, and research activities to achieve mutually beneficial outcomes.
Executive Dean's welcome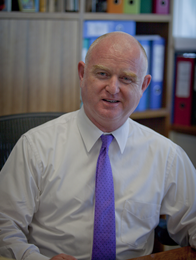 'The Faculty of Health is one of a few faculties in Australia to provide a broad representation of the biomedical and clinical health sciences. This exciting mix of professional and research input offers a unique experience in professional training. The Faculty provides a wide range of courses that develop knowledge and skills that are highly sought after in the commercial, scientific, health and community sectors. Our applied research activity, largely conducted in concert with the Institute of Health and Biomedical Innovation (IHBI), is focussed on improving health and preventing disease.'
Professor Ross Young, Executive Dean
Contacts
HiQ
HiQ is your place to go for student services, support and general enquiries.
Phone: 3138 2000
Int. phone: +61 7 3138 2000
Chat online
To start an online chat with us, please make sure pop-ups aren't blocked on your web browser.