Support entrepreneurship at QUT to provide students with the tools to succeed in today's complex and ever-changing business environment.
Create the next generation of entrepreneurs
Jobs, organisations and industries of the future will be created by the innovative and entrepreneurial students of today. There is a significant opportunity to invest in entrepreneurship and equip start-up founders with the skills they need to succeed.
By inspiring, developing, mentoring and connecting students and staff with others in the wider entrepreneurial ecosystem, QUT Entrepreneurship is empowering the next generation of entrepreneurs.
QUT's commitment to growing entrepreneurship is exemplified by a five-year strategic collaboration with MIT Sloan School of Management. Home to the Martin Trust Center for MIT Entrepreneurship, MIT is the world's most entrepreneurial university.
This collaboration focuses on academic exchange, an innovative immersion program for QUT MBA and EMBA students, and enhancing QUT's entrepreneurship program with access to MIT's global entrepreneurial networks.
Adding to this partnership, your support will help dedicated founders and industry professionals become the resilient leaders of tomorrow and drive necessary change to elevate entrepreneurship in Australia.
Your gift will help:
establish an endowed Chair in Entrepreneurship
support a professorial Entrepreneur in Residence to develop and implement programs that further develop entrepreneurial capability
establish a named Centre for Entrepreneurship
host events such as speaker series, hackathons, start-up weekends and entrepreneurial showcases
deliver skills-building programs outside of the curriculum
provide scholarships to aspiring entrepreneurs. A contribution of $100,000 per year could fund 10 undergraduate scholarships.
The real world impact of your gift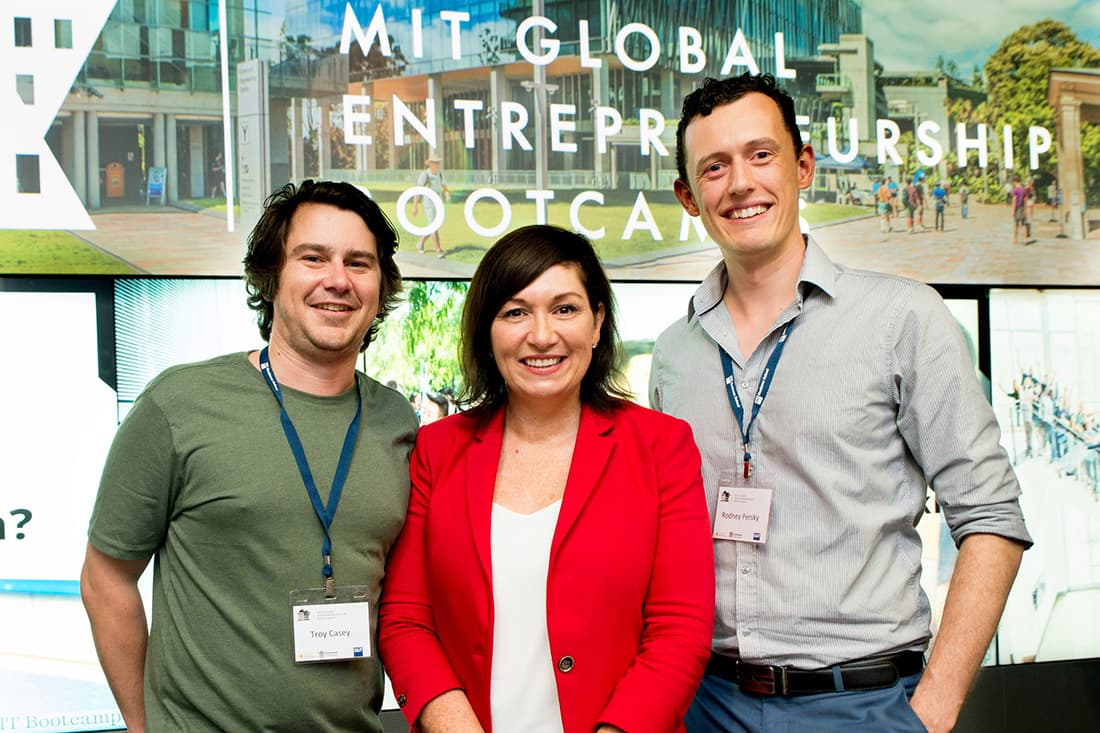 Your gift will equip students with the skills and opportunities to drive entrepreneurship in Australia and encourage government and industry to invest further in this vital sphere.