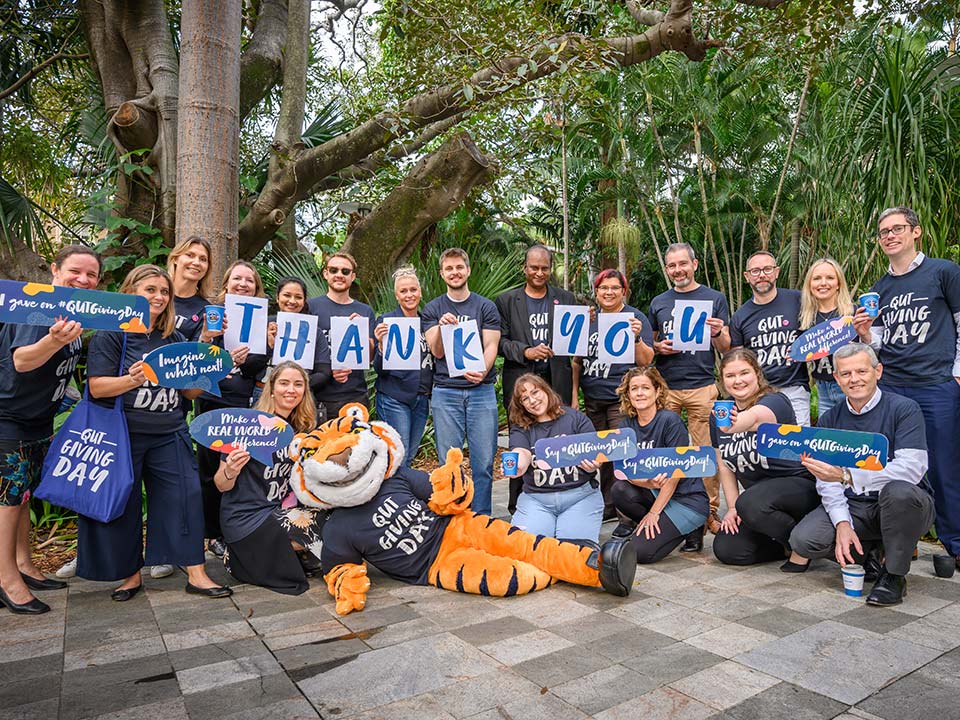 Thank you for imagining what's next with us
Thank you so much to our 924 donors and 124 ambassadors who helped us 'imagine what's next' to empower students, develop life-changing research, and generate real solutions for our environment.

Together, we raised $2,778,491!

Whichever project you chose to support, your generosity will make a lasting, real-world difference.
You helped so much!
On #QUTGivingDay, 2029 donors gave to student scholarships, research projects, and many of QUT's community-centred programs.
Through giving to the Learning Potential Fund, 382 donors had their gifts matched by QUT, raising $449,987 for student scholarships. Another 141 donors gave to the Faculty of Law Founders' Scholarships Fund, helping to support law students facing financial hardship.
203 donors supported the Waste Free World project, passionate about helping to reduce global waste, and 164 sustainability warriors gave to the Sustainable and Nutritious Food project, supporting researchers who are developing drought and disease resistant crops to feed the world's growing population.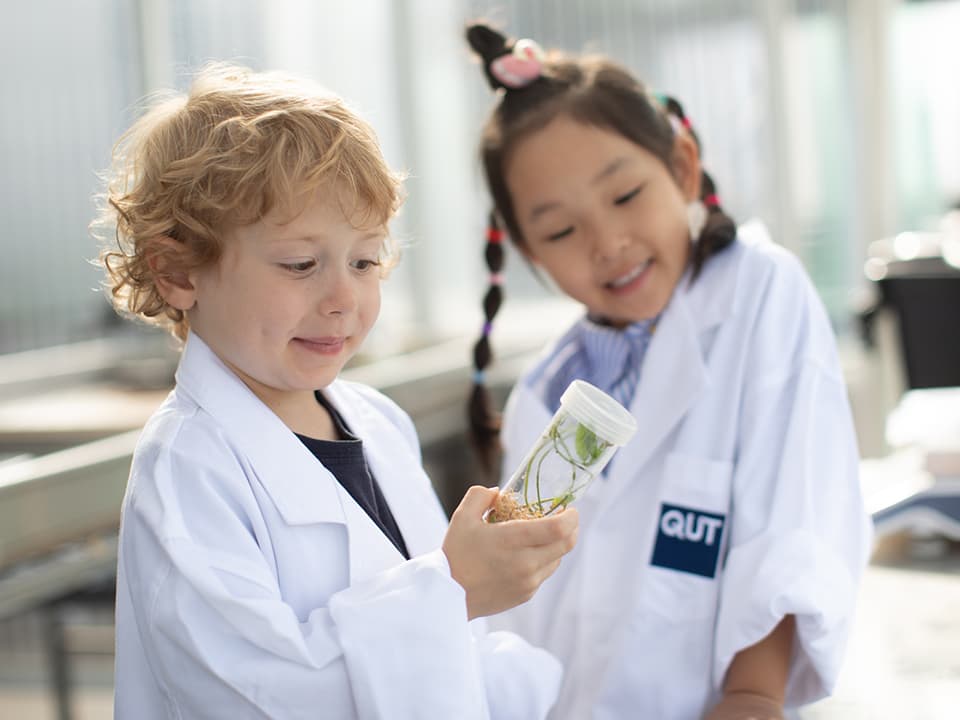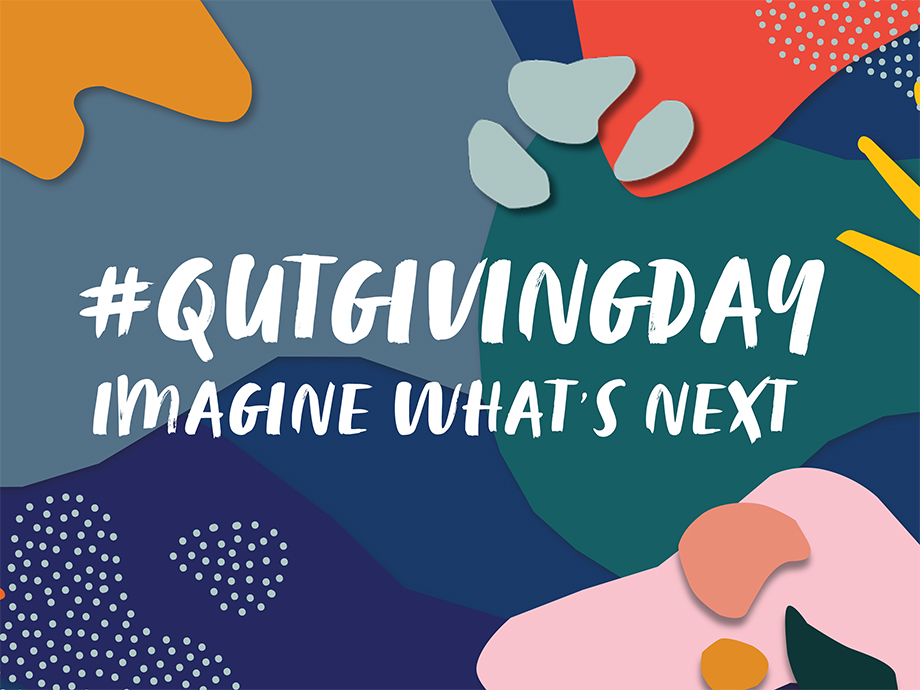 Giving Day launch party
The #QUTGivingDay launch party took place on Wednesday 15 May and kicked off the official 30 hours of giving.
More than 200 attendees joined us for an evening that showcased key research initiatives and programs from across the university, and offered the opportunity to engage with researchers, students and other members of the QUT community.
Those who attended watched 8 live project pitches and heard the compelling stories of scholarship recipients and researchers passionate to make a difference.
Giving Day events
Hundreds of staff and students attended the #QUTGivingDay campus events on the day. They enjoyed complimentary bliss balls and smoothies, and had the opportunity to sample sustainable and nutritious food developed locally to help solve the world's major food challenges.
All 22 Giving Day projects presented their work and spoke to passers-by about their ground-breaking research and discoveries in health, the environment and education. The Waste Free World project showed it's possible to mend clothes instead of simply throwing them away, and the team from the Extreme Science and Engineering Van was there to inspire the next generation of scientists.
Thank you to all who participated, contributed and donated!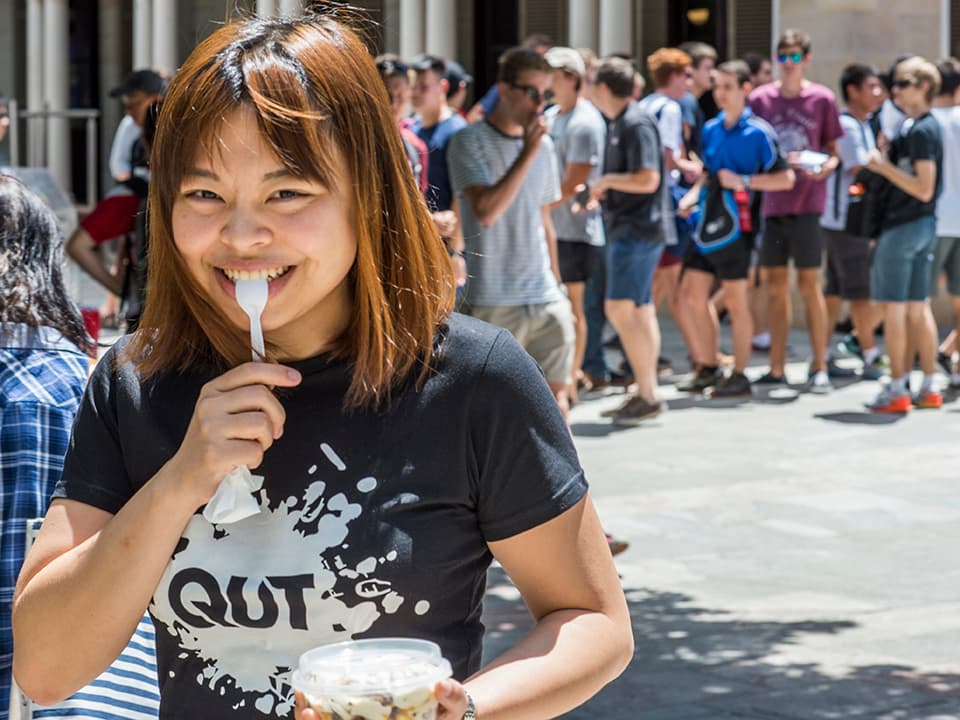 Make a real-world difference