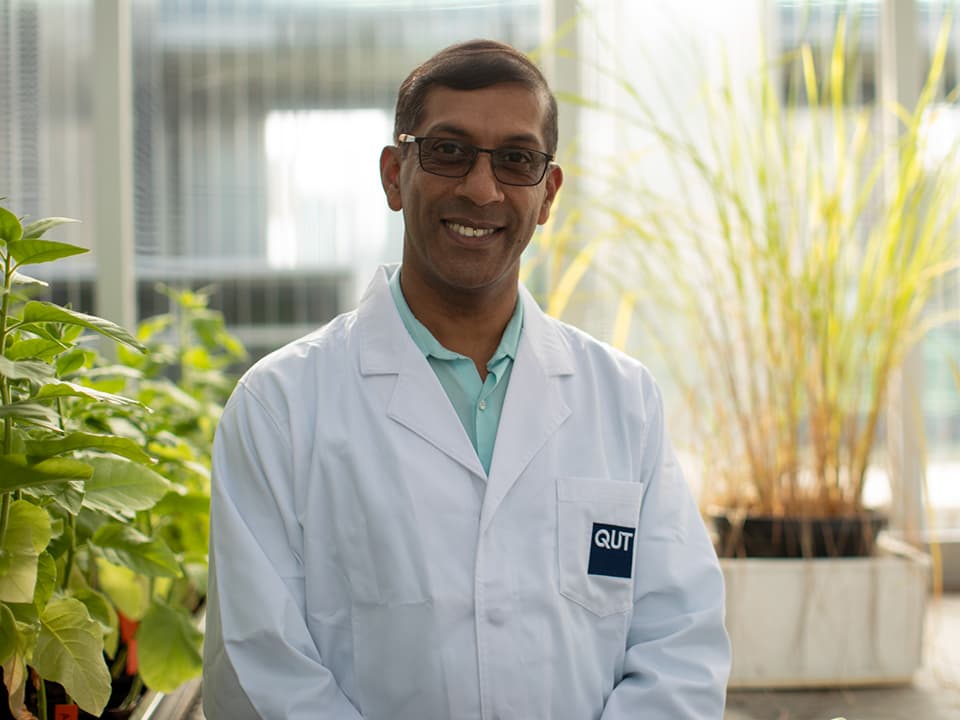 Help us imagine what's next
Giving Day is QUT's celebration of the joy of giving.
On Thursday 16 May 2019, you can give to any QUT scholarship, research or program, with your donation of any size going a long way to supporting the vital programs that are important to you.
This year to celebrate 30 years of QUT, Giving Day will be held over 30 hours, with a goal of 2000 donors.
Be a part of Giving Day and you could kickstart change - and change everything.
Save a wombat
The bare-nosed wombat is one of Australia's most beloved animals. But over the past few years the rampant spread of sarcoptic mange has seen a devastating population decline of 70%.
To combat this debilitating condition, QUT research is leading the implementation of an Australian-first quarantine hospital burrow.
This Giving Day, you can help our researchers save this iconic Australian marsupial.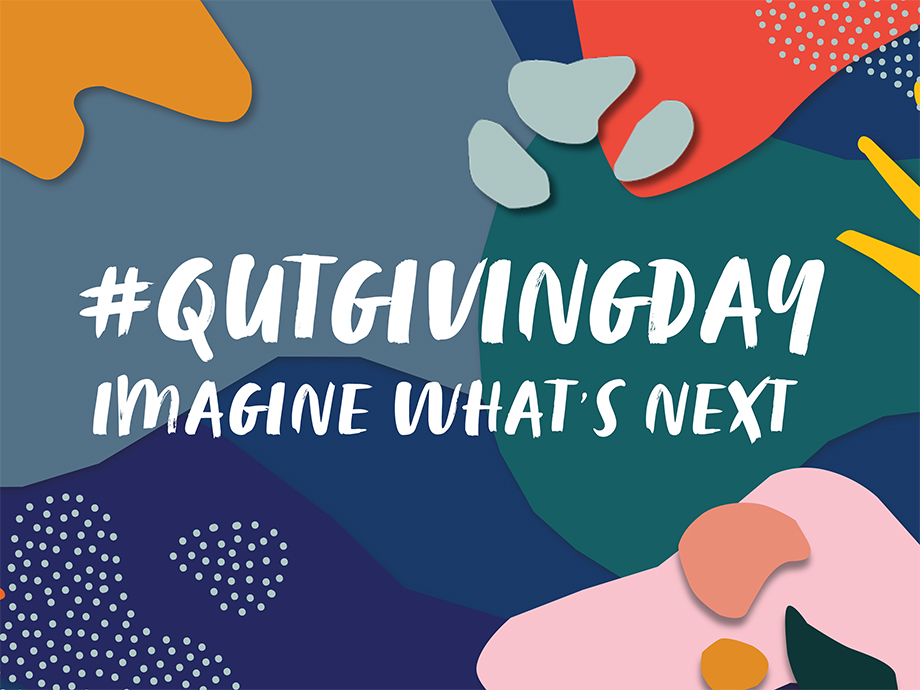 Giving Day launch night
The launch of QUT's second annual #QUTGivingDay is on Wednesday 15 May.
Please join us for an evening that will showcase key research initiatives and programs from across the university, and offer the opportunity to engage with researchers, students and other members of the QUT community.
Giving Day events
Be a part of #QUTGivingDay 2019 on Thursday 16 May from 12-2pm, with campus events such as:
sample sustainable and nutritious food produce developed locally to help solve the world's major food challenges
become an ambassador and receive your free tote bag
speak to key researchers and staff involved in leading ground-breaking research in health, the environment and education
learn how you can reduce everyday waste with the Waste Free World
meet the Extreme Science and Engineering Van team inspiring the next generation of scientists
enjoy music, food and free massages.
Discover our Gardens Point and Kelvin Grove campuses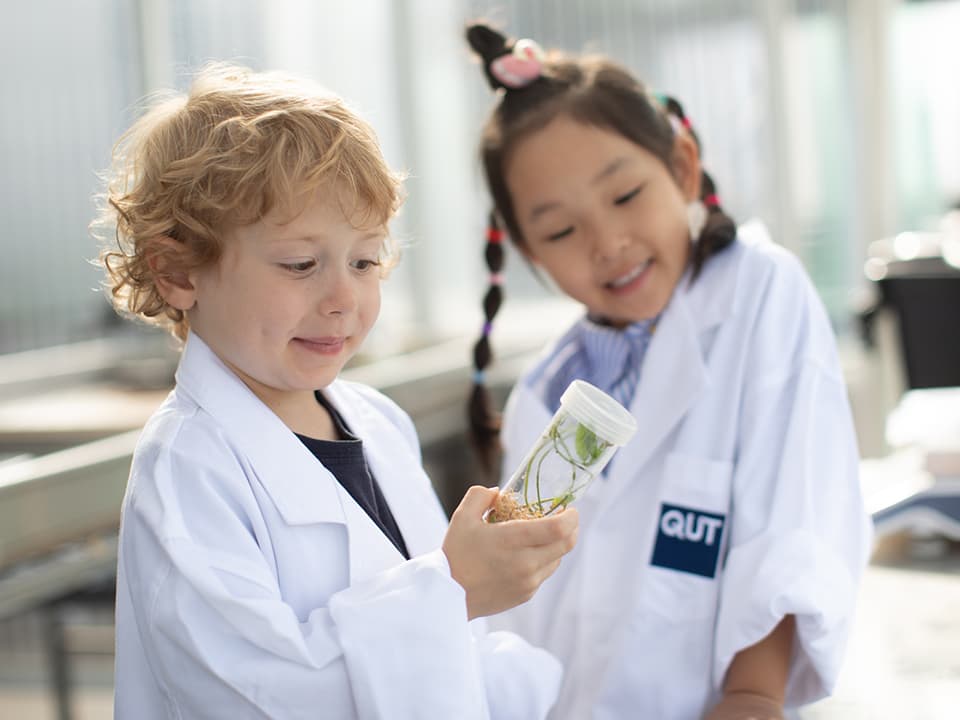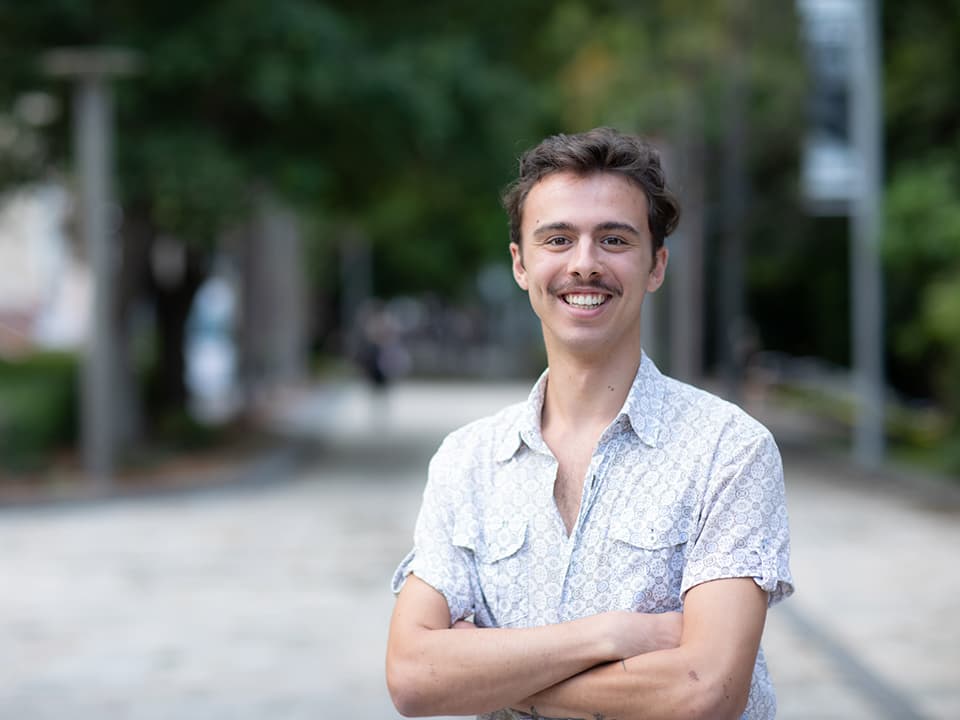 The Learning Potential Fund (LPF) is an initiative that inspires self-belief, supports students through adversity, and demonstrates the transformative power of education.
Since 1998, donors have helped more than 20,000 students to study at university, pay for their rent and bills, and buy textbooks.
As the only perpetual fund of its scale in Australia, the LPF is dedicated to helping students reach their full potential. That's why we underwrite all administrative costs and match every gift dollar-for-dollar – doubling the impact and directing gifts straight to the cause.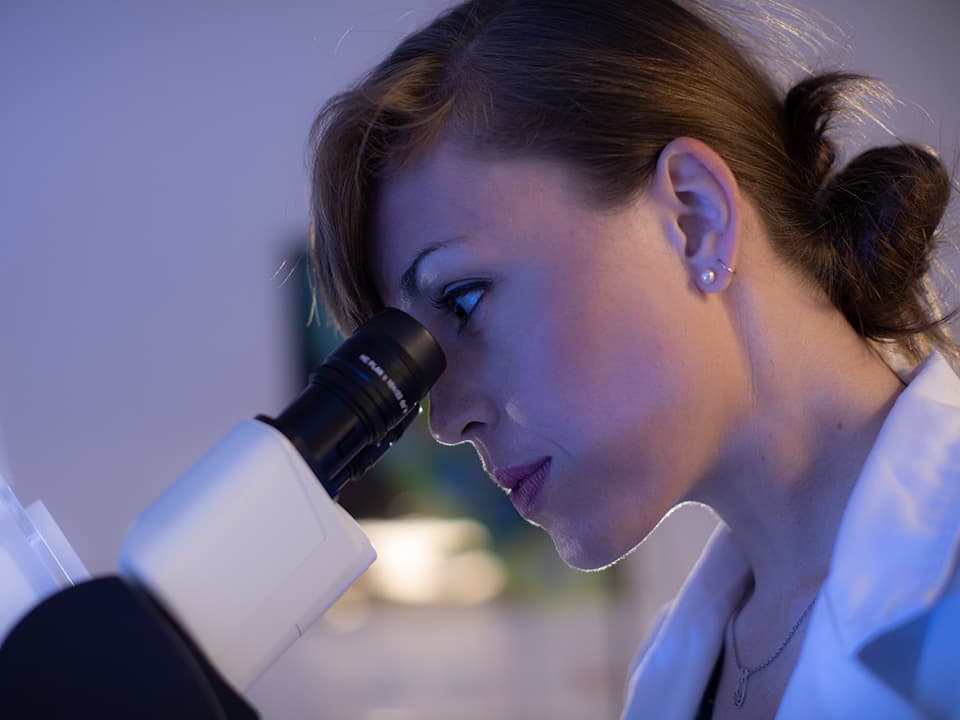 Prostate cancer is the most commonly diagnosed cancer in Australian men, and will affect more than 1 in 7 men over their lifetimes.
The Australian Prostate Cancer Research Centre (APCRC-Q) at QUT's Institute of Health and Biomedical Innovation (IHBI) is dedicated to fighting prostate cancer by pioneering clinically advanced technologies.
Your gift will drastically improve the lives of many Australians who face this disease by helping to build further research capacity and share knowledge through community outreach.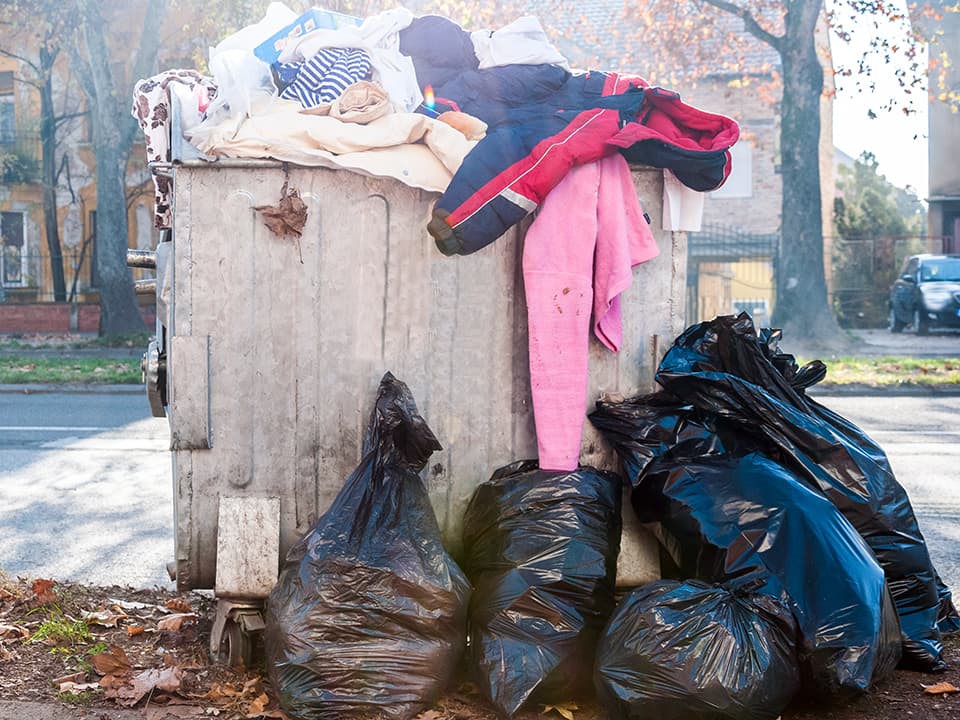 Waste-Free World
In Australia alone, the average household generates 1.5 tonnes of domestic waste each year, with plastic and textile waste being a big part of the problem.
Waste-Free World aims to find new value for plastic and textile waste through focusing on technical innovation, education and community engagement, through extending QUT's world-leading expertise in robotics and sensing technology to better sort, separate and repurpose waste.
Your gift will contribute to research around ethical clothing and sustainability practices, and help find solutions to manage the vast amounts of waste around the world.
Where your donation goes
Funds raised from Giving Day have real-world results. In 2018, the inaugural QUT Giving Day raised more than $1.6 million for 20 of our university's vital projects.
Your donation can aid research into serious health issues, lead to discoveries that make sustainable environments for the future, and make a real difference to thousands of students facing financial hardship.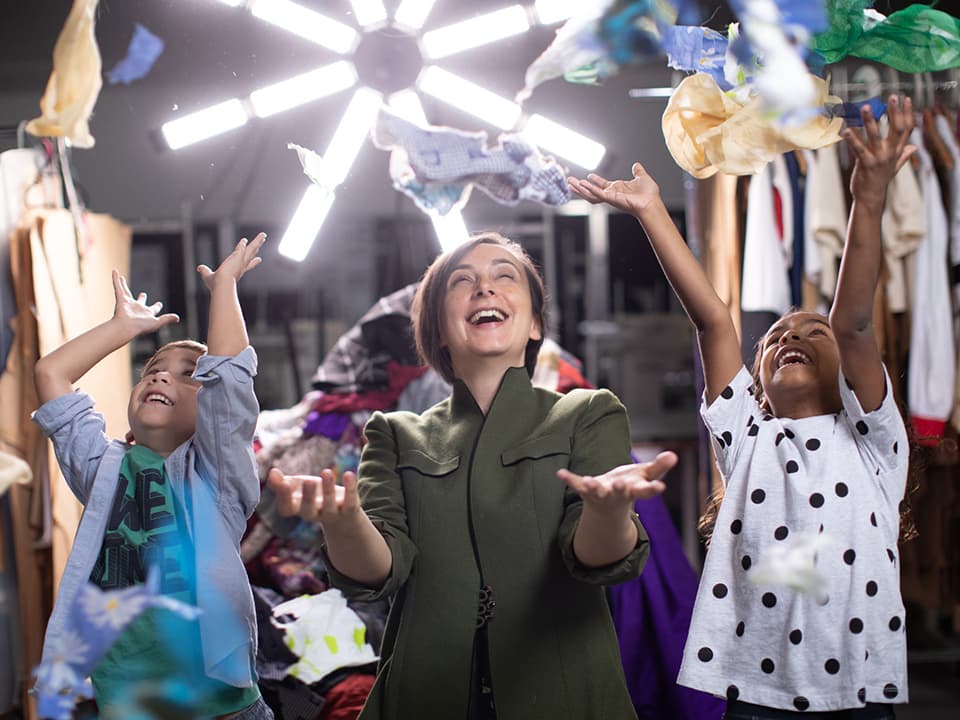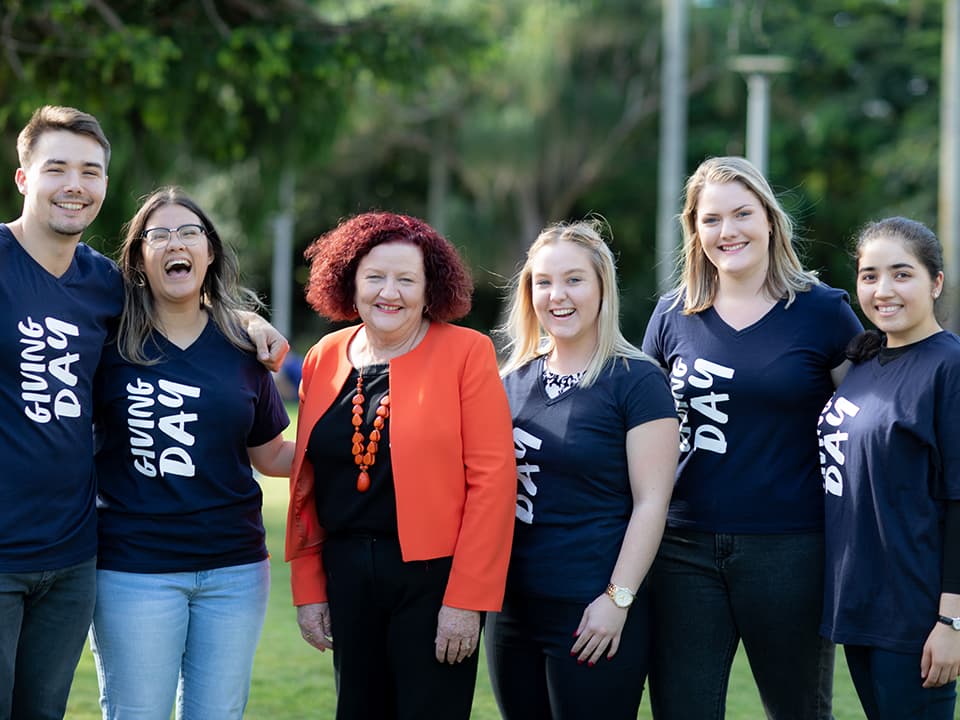 From the Vice-Chancellor
'QUT is a university with a real social purpose.
'We're asking you to donate to enable more students to reach their full potential.
'The outpouring of generosity will enable future generations to benefit from a broad range of QUT projects.'
Professor Margaret Sheil AO