Alumni
Stay connected with a valuable and diverse network of professionals growing the creative economy.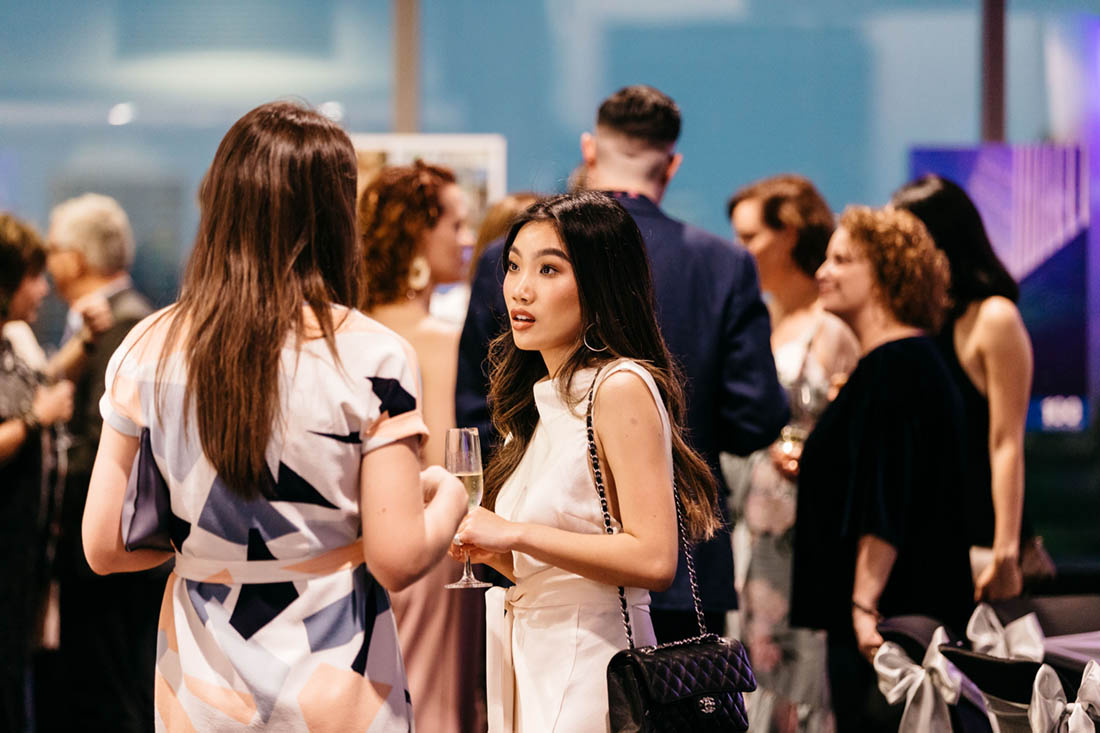 Alumni award recipients

Joseph Kwan
2019 Creative Industries Faculty Outstanding Alumni Award winner. Joseph Kwan has provided expert advice on accessibility design and audit services for numerous industry and government bodies, including the United Nations Economic and Social Commission for Asia and the Pacific and the World Bank.
Sarah Moran and Lisy Kane
2018 Young Innovation and Entrepreneurship Award winners. From left, Sarah Moran and Lisy Kane from Girl Geek Academy and are on a mission to teach one million women how to get into the tech industry and launch their own start-ups by 2025.
Archie Moore
2018 Creative Industries Faculty Outstanding Alumni Award winner. Archie Moore, a proud Kamilaroi man, is one of Australia's most significant contemporary artists. His work has been exhibited around the world, including his flag installation, United Neytions, on permanent display at Sydney International Airport.
Peter Greste
2017 Creative Industries Faculty Outstanding Alumni Award winner. Peter Greste is an award-winning journalist, recipient of the Australian Human Rights Medal and a devoted campaigner for freedom of speech. After incarceration by Egyptian authorities, widely condemned as a travesty of justice, Peter has been an advocate for journalists who have been imprisoned around the world.
Kate Miller-Heidke
2016 Creative Industries Faculty Outstanding Alumni Award winner. Kate Miller-Heidke is an award-winning singer-songwriter traversing contemporary pop, folk and opera genres. She has released four albums, achieved multi-platinum status and has represented Australia at the Eurovision Song Contest.
Leigh Sales
2015 Creative Industries Faculty Outstanding Alumni Award winner. Leigh Sales is an award-winning broadcast journalist and recipient of the Member of the Order of Australia (AM) known for her contributions to the democratic health and welfare of the Australian community. She has been the host of ABC Television's flagship news and current affairs program 7.30 since 2011.
Milestones

2021 marks the 20th anniversary of QUT becoming the world's first university to establish a dedicated creative industries faculty. Now encompassing a rich tapestry of creative disciplines, many communities that form part of the Creative Industries Faculty have had the opportunity to celebrate a number of achievements and milestones over this time.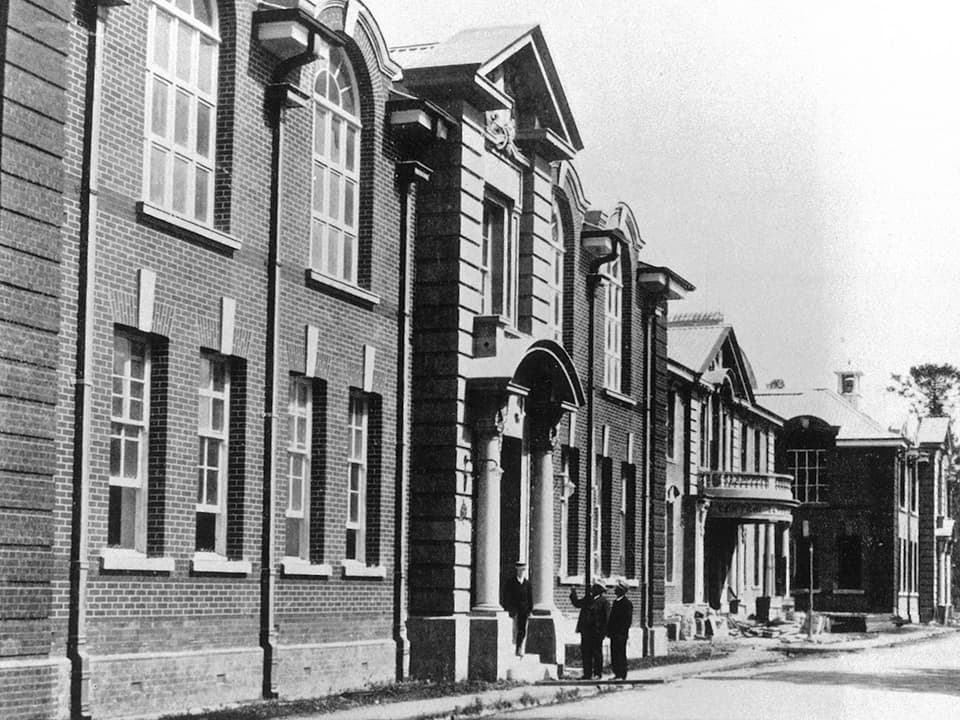 In 2019, we celebrated 100 years of teaching architecture on the site of QUT. The Centenary launched with the John Gollings: History of the Built World Exhibition. Industry guests, alumni and academic staff of the School of Design hosted a panel discussion about the future of architectural education later in the year. The year's celebrations closed with a Gala Dinner, inviting TV and radio presenter, comedian and passionate architecture and design advocate, Tim Ross, as a guest speaker.
Learn more about the Centenary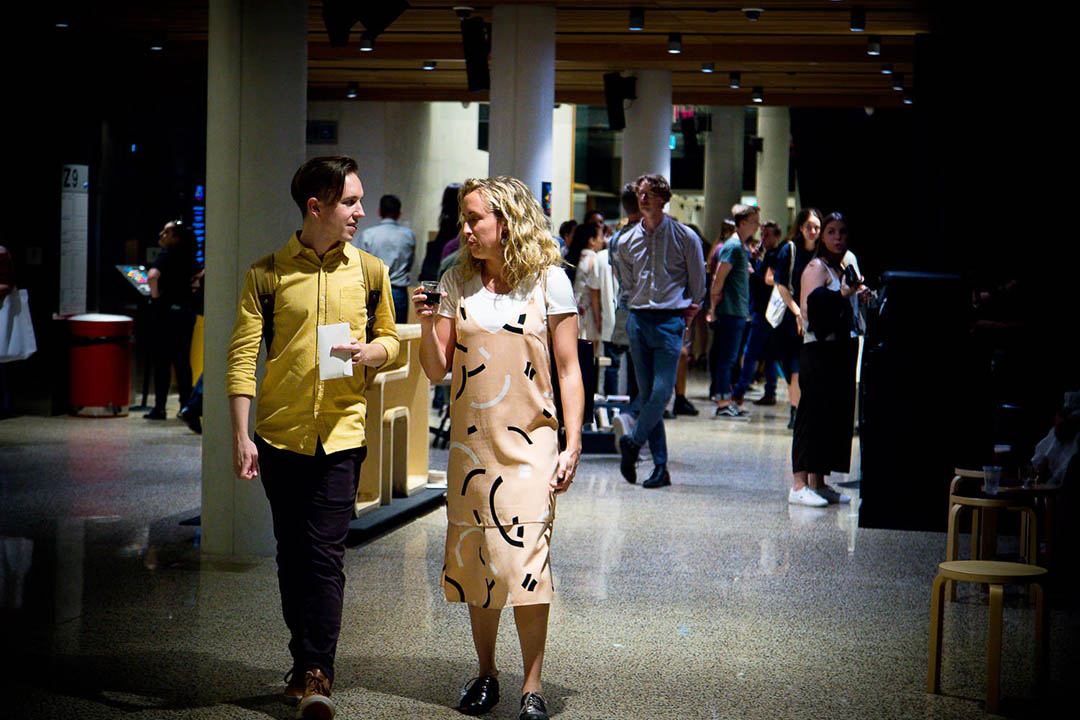 Beginning in 2017, the QUT Design Festival is an annual showcase of the final-year projects of the QUT School of Design. Distinguished guests, industry and alumni are invited to see, interact and be inspired by works from more than 1,000 emerging designers.
Explore QUT Design Festival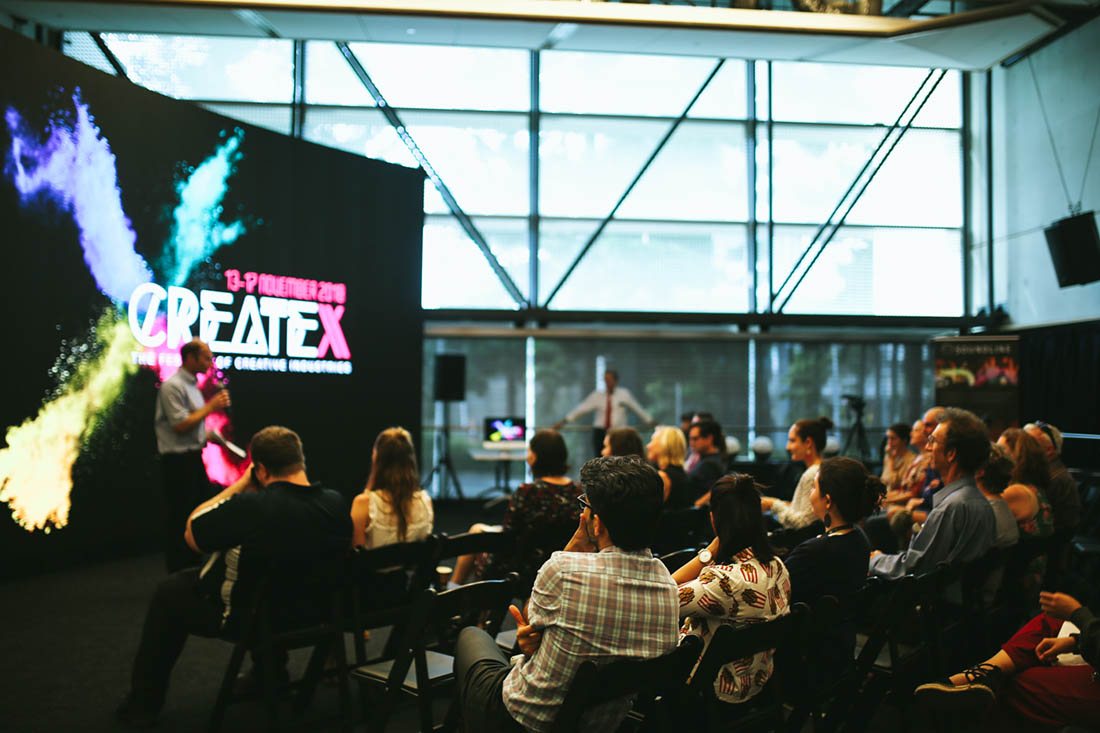 First coinciding with the historic opening of Building Z9 and the addition of other facilities surrounding the Creative Industries Precinct in 2016, CreateX festival brings together emerging and professional creatives, researchers and industry partners in an immersive festival of performances, exhibitions, screenings and panel discussions.
Learn more about CreateX
Stay in touch

Keep your details up-to-date so we can keep you across all the benefits, news and events for Creative Industries alumni.
Update your details
Further study options

We offer an array of real-world postgraduate course options to elevate your career or develop field-defining research.
Find a postgraduate course
Events
In 2020 senior high school musicians recorded their songs in QUT's world-class recording studios with QUT song writing and production staff and students. Three of the best recording artists have now been released by Vermilion Records.
RealWorld Studio is an annual competition hosted by Creative Industries that showcases the creativity and talent of Queensland secondary school students. This year's entries opened a window to rich performances, innovative designs and unique productions all responding to the environment.
From 23 November, works, exhibitions and performances from graduating QUT Creative Industries students will be presented digitally.
Research students
Contact for enquiries about research courses within our faculty.
Industry engagement
Contact for engagement opportunities within our faculty.