Join the creative boom.
The ideas economy is booming. It's where industry meets imagination, and creative, communication and design practitioners are leading the way. QUT's real-world courses will prepare you for the creative careers of the future.
Unleash your passion with a creative industries degree at the most technically advanced creative space in Australia.
Why study creative industries at QUT?
Get access to state-of-the-art teaching, performance, studio, workshop and exhibition spaces.
Learn from experienced teaching staff.
Make the most of real-world industry projects, internships, international study and entrepreneurial opportunities.
Choose one, two or more study areas from over 20 disciplines within creative practice, communication and design, to suit your interests.
Tailor your career for the rapidly evolving cultural landscape.
View all undergraduate creative practice, communication and design courses
Big career move
'QUT set me up for the biggest career move in my life. The work experience and internships I did as part of my creative industries and business double degree helped me gain confidence, and led to a paid job.

I've helped create digital campaigns for global brands like Samsung, Qantas and eBay. I'm now a strategist in digital and online media for a Hong Kong ad agency.'
Dean Vowles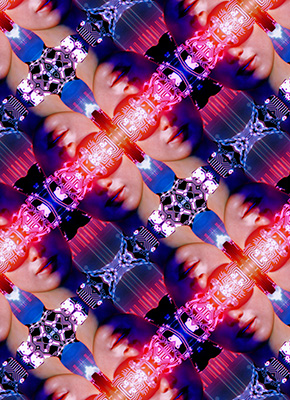 Creative careers for the head and the heart
The creative industries are thriving at QUT and you can be a part of it. Explore your talents across a unique range of creative arts, media, entertainment, business and design disciplines.
Study for a career in the entertainment industries, media, digital, or one of dozens of other exciting areas. Or combine Creative Industries with a double degree in Business, Law or lots of other disciplines.
Choose the Bachelor of Creative Industries if you want a career that appeals to the head…and the heart.
Create your future with us
As a part of our lively creative and design community, you'll discover possibilities you may never have imagined, and cultivate opportunities to position yourself for futures you could never have predicted.
Contacts
Creative Industries Faculty
Stay connected
Get just the information you want on courses, scholarships and events.