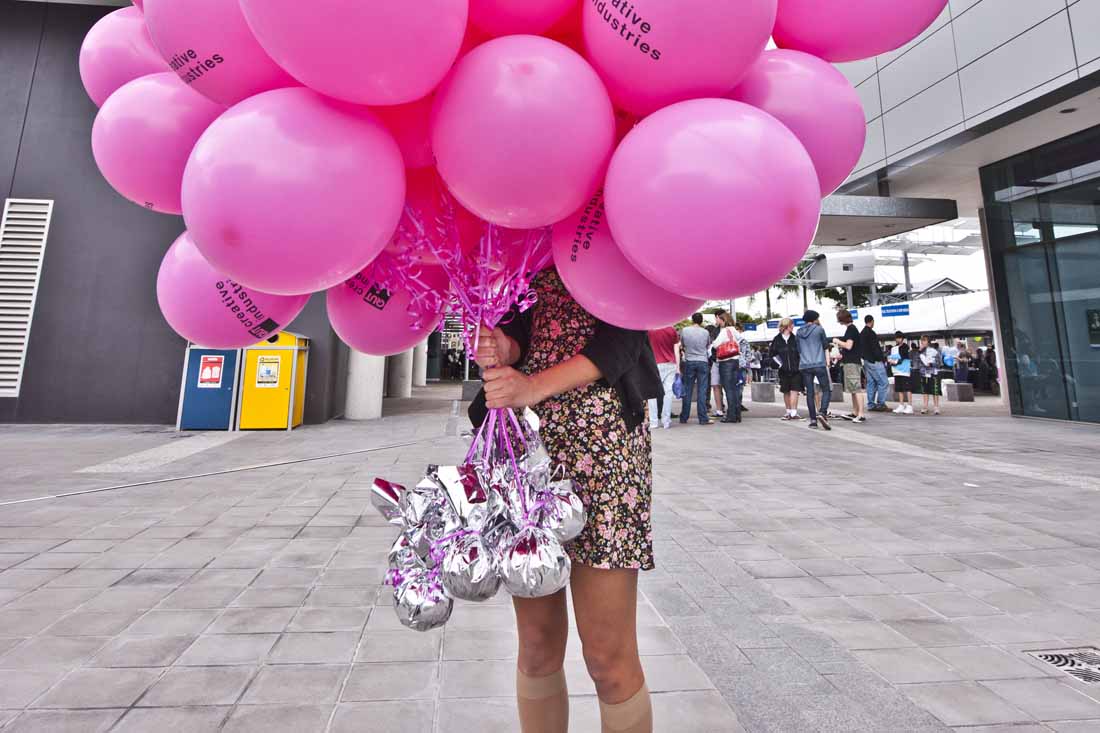 There is no denying that the creative industries are evolving as a force in our global economy. The world is rapidly changing and creativity is at the forefront.
Technology provides new possibilities for artists - in the creation of their works, as new outlets for their creativity, and as a means of promoting and distributing their work. Cutting-edge use of digital technologies produces networked performances and cultural experiences.
The lines between creative fields are increasingly blurred. Visual artists use interactive and moving images, performers use digital media in site-specific works, and collaborative teams create sophisticated productions that captivate our senses.
The creative industries are a priority in Queensland's Smart State initiative, because they are innovation led, knowledge intensive and highly exportable.
The creative industries foster individual creativity, skill and talent and offer diverse and rewarding career opportunities.
Working closely with partners from government and industry, the Creative Industries Faculty has positioned itself as a leader in the development of creative industries in Queensland and nationally and aims to become an internationally-networked hub of creative enterprise.
The Australian creative capability comprises the following sectors:
Architecture, Design and Visual Arts
Music and Performing Arts
Film, Radio and Television
Writing and Publishing
Advertising and Marketing
Creative Software Applications.
Contacts
Creative Industries Faculty
Postal address:
QUT Creative Industries Faculty
Musk Ave
Kelvin Grove QLD 4059