Great learning environment
'There were so many things that I liked about QUTIC, including the learning environment and facilities, especially the 24-hour computer labs. The UCTP program improved my academic writing skills, which was really important as I had to write a lot of reports in my postgraduate studies at QUT.'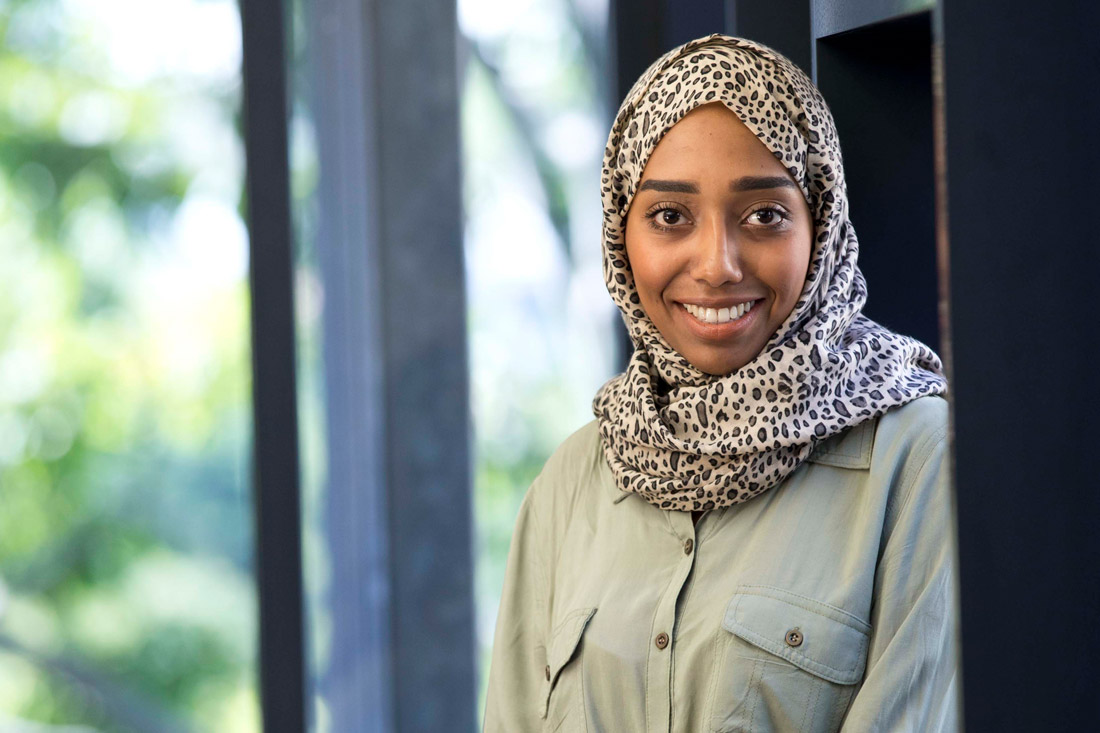 Highlights
Complete in one semester full-time.
Pathway to postgraduate programs that have an IELTS entry requirement of 6.5 (no sub-scores below 6).
Study one faculty unit that counts towards your chosen QUT postgraduate program while developing your English language capability and academic literacy.
Why choose this course?
The University Certificate in Tertiary Preparation (UCTP) for Postgraduate Studies is designed to help you meet the English language requirements for a QUT postgraduate degree that requires an overall IELTS score of 6.5 for entry. During this one semester program, you will study one faculty unit while developing your:
academic English language
lateral thinking
research skills
presentation skills
This program will move you beyond vocabulary, syntax, and grammar, to cognitive, conceptual knowledge, and formal academic language.
Real-world facilities
UCTP is taught at QUT College which is located at QUT's Kelvin Grove campus. The College is where you will spend most of your time going to classes and getting to know other international students. You will also receive a QUT Student ID card so you can access all of QUT's outstanding facilities, and enjoy a fun and exciting university experience right from the start.
Course dates
We have 3 start dates a year. Check here for our course start dates.
Note: This pathway is for postgraduate students only. If you are looking for a pathway into our undergraduate programs, we recommend our other University Entry Programs.
Course articulation
To progress into a QUT postgraduate degree program that has an IELTS entry requirement of 6.5, you will need to successfully complete University Certificate in Tertiary Preparation with a minimum grade point average (GPA) of 4.0 on a 7-point scale.
Course code

QC06
CRICOS code

089123J
Delivery
Duration

13 weeks full-time
Entry
Entry

July
A completed recognised Bachelor degree.
Minimum English language requirements
Select the country where you completed your studies to see a guide on meeting QUT's English language requirements.
Your scores and prior qualifications in English-speaking countries are considered. Approved English-speaking countries are Australia, Canada, England, Ireland, New Zealand, Scotland, South Africa, United States of America and Wales.
If your country or qualification is not listed, you can still apply for this course and we will assess your eligibility.
We accept English language proficiency scores from the following tests. Tests must be taken no more than 2 years prior to the QUT course commencement.
English Test
Overall
Listening
Reading
Writing
Speaking
TOEFL iBT / Home / Paper
71
10
14
18
14
IELTS Academic / IELTS Online
6
5
5.5
5.5
5
Cambridge English Score
You must share your results with QUT through the Candidate Results Online website.
169
154
162
162
154
PTE Academic/PTE Academic Online
50
38
46
46
38
Duolingo English Test (DET)
You must share your results with QUT through the Duolingo online website.
100 and Production Score of 80
--
--
--
--
We offer English language programs to improve your English and help you gain entry to this course.
When you apply for this course, we will recommend which English course you should enrol in.
Your actual fees may vary depending on which units you choose. We review fees annually, and they may be subject to increases.
2022 fees
2022: $10,050 per course (48 credit points)
FEE-HELP: loans to help you pay your course fees
You may not have to pay anything upfront if you're eligible for a FEE-HELP loan.
You can apply for scholarships to help you with study and living costs.
QUT courses for you
Like to save your courses?
Please enter your first name and email so we can save your courses for you
Your recently viewed courses
Email me a PDF copy of this course