About
Insights, strategies and tools to support community organisations.
Do you work for a small community organisation? Are you looking for expert advice and support? Are you keen to learn strategies to improve your organisation's mission?
The Power of Community Conference celebrates and builds on the impact our community organisations are having across Queensland. Grassroots organisations have a long history of bringing about positive social change, connecting people and building stronger, more resilient communities. To celebrate this, and as part of its 25th anniversary celebrations, the Queensland Government's Gambling Community Benefit Fund (GCBF) and QUT's Australian Centre for Philanthropy and Nonprofit Studies (ACPNS) are partnering to present the 2019 Power of Community Conference.
With a focus on creating change at a local level, the program will be a combination of presentations from nonprofit experts, including the importance of storytelling, how to attract grants, when and how to innovate and the importance of resilience and wellbeing and hands-on roundtables and workshops on four key areas including marketing, fundraising, volunteer management and governance.
Conference now full
Thank you for your interest in this conference. We are now at capacity and not accepting any more registrations. Should you wish to be notified of follow-up webinars and access conference videos, please email acpns@qut.edu.au.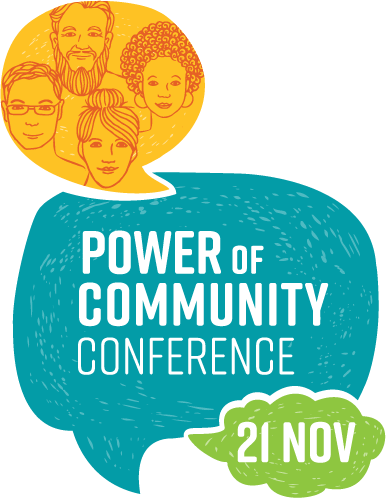 Who should come?
CEOs, managers and staff of small to medium-sized nonprofits and social enterprises
Nonprofit board members
Fundraisers
Grant seekers
Volunteers.
Why you must attend
Inspiring presentations by nonprofit leaders who are experts in their fields
Interactive roundtables aimed at sharpening your communication and storytelling skills
Workshops designed to build your skills in marketing, fundraising, volunteer management and governance
Real-world, practical strategies and advice you can put into practice immediately
Networking opportunities with like-minded colleagues and sector leaders
Entry to a prize draw where the winner receives one-on-one mentoring from nonprofit experts
Access to organisations and businesses supporting nonprofits via the expo which will be running between sessions
Continued engagement post the conference with webinar series.
Expert speakers and facilitators

Dr Lewe Atkinson — Volunteer Management
Lewe served as president of AFL South Queensland for 4 years from 2002 through to 2006. Working in partnership with club leaders we have designed and facilitated strategic planning and change management projects for a number of small to medium-sized nonprofit organisations. Recent organisational development work includes an Organisational Review of the Board & Management of the St Albans Sports Club. He has also facilitated strategic planning for a variety of community and sporting clubs across Brisbane supported by Brisbane City Council and Queensland State Government Grants, including; Southern Suburbs Rugby League Football Club, The University of Queensland Australian Rules Football Club, Wellers Hill Bowls Club, Manly Bowls Club, the Sunnyback Theatre Group Inc, Holland Park Sports and Community Club and the Gaythorne Bowls & Community Club. Lewe is also an experienced Chairperson & Board member currently holding positions as Chair of Micah Project Limited, the Kelvin Grove Community & Commerce Association Inc and the Kelvin Grove Urban Village Principal Body Corporate.
Steve Austin — Keynote
Steve is a well-known journalist with the ABC, with his career including being a researcher for the 7:30 Report, to producing Stateline and ABC Radio News, to presenting the Queensland Statewide Evenings radio program. Now, he hosts the ABC Brisbane Drive program, where he interviews politicians, community leaders, and others in positions of power to get to the bottom of important issues.
Julian Evans — Volunteer Management
After working in the armed forces, Julian began a career in the nonprofit sector managing a variety of programs supporting people with disabilities, Islamic communities, the aged, homeless and young people. He currently works with the Police Citizens Youth Club (PCYC) supporting over 3000 active volunteers of whom over 700 volunteers are under the age of 25. Julian has completed a Graduate Certificate and is currently completing his Master Degree majoring in Philanthropy and Nonprofit Studies. His thesis is focussed on improving the pathway between volunteering and employment or further education.
Luke Faccini — Marketing
Luke founded The Sponge, a B Corp Certified consultancy that helps organisations create compelling stories about what they do and why they do it. A designer with nearly 20 years of experience, he has helped launch start-ups and transform organisations including nonprofits. His mission it to help organisations tell their story effectively to achieve greater impact.
Jo Garner — Panel
Jo is Director of Strategic Grants and is co-founder of Women & Change. Jo has written hundreds of grant applications and has project managed the development of successful government tenders up to $50M and Social Benefit Bond submissions.
Dr Ruth Knight — Master of Ceremonies, Fundraising & Facilitator
Ruth is a researcher and lecturer in nonprofit management and social enterprise at ACPNS. Ruth has extensive experience in nonprofit leadership roles and has spent many years researching how workplace culture can achieve engaged workforces and organisational sustainability. Her special interests are measuring social outcomes and developing high performing leaders and teams.
Dr Anne Lane — Fundraising & Panel
Anne lectures at undergraduate and postgraduate levels in the School of Advertising, Marketing and Public Relations, QUT Business School. She teaches in areas including public relations theory, techniques, and management, and community consultation and engagement. Anne's PhD analysed the role of dialogue in relationships between organisations and publics, and the significance of the gaps between theory and practice in the conduct of this dialogue. She has reviewed academic submissions to international journals such as PR Research, PR Review, and the Australian Journal of Emergency Management. Anne has also acted as a reviewer for academic conferences including the annual conferences of the International Communication Association, the National Communication Association, and the research colloquium of the Public Relations Institute of Australia.
Dr Graham Leo — Governance
Having an early passion for literature and languages, Dr Graham Leo took Arts and Education degrees at the University of Queensland, a Master of Education from the University of Tasmania, and a Doctor of Ministry from Adelaide College of Divinity.
Graham has taught in state schools, and in independent, church and Christian schools across two States. He is a lifelong educator, having served as Principal of two independent schools for a total of 25 years. In 2014, he served for a term as Theologian-in-Residence at Monkton Combe School near Bath, UK. He has lectured at a number of universities and theological colleges in the areas of Education, Literature and Theology.
He has long been highly sought-after as a conference speaker, having presented in South Korea, Japan, Philippines, USA, England (Oxford), and in most states of Australia. He often addresses conferences also in the areas of Boards and Corporate Governance.
As a Graduate of the Australian Institute of Company Directors (AICD), Graham consults by private appointment in areas of Board management and appraisal, organisational structures, strategic planning and leadership coaching. He may be contacted by phone (0449 227 950) or email (gleo@grahamleo.com).
Graham has published five books, with a sixth presently in publication:
Restoring Hope: Living in the Face of Suffering and Evil. Self-published, 2004.

Sex, Gardening and God: Setting Values for Christian Schools. Christian Schools Australia, 2007.

Just Glimpses, Really (an anthology of poetry). Poetica Christi, 2011.

What Matters Most. Emmanuel College, 2013.

A Clear Dusk Settles (a novel). Ark House Press, 2018.

Letters Patent: A Practical Theology of Work. Morning Star Press, 2019.
Ruth Limkin — Keynote
Ruth is the Chief Executive Officer at The Banyans Health and Wellness Retreat. A TTISI Certified Professional Behavioural Analyst, she has extensive experience in starting and leading organisations that contribute to health and wellbeing in business, government and community organisations.
Jennifer Robertson — Governance
Jennifer is a lawyer and Advisory Board member at ACPNS, as well as a sessional lecturer for ACPNS. She is the Managing Director at Board Matters, which provides services to Directors to enhance the organisational performance of their companies, businesses or organisations in the private, public, and nonprofit sectors.
Associate Professor Wendy Scaife — Breakfast speaker
Associate Professor Wendy Scaife is the Director at QUT's Australian Centre for Philanthropy and Nonprofit Studies (ACPNS) and leads an experienced team that delivers large and diverse research and sector impacts in the philanthropy, nonprofit and social enterprise sector. Wendy has worked in, studied and taught philanthropy and fundraising for more than 30 years and presents internationally on these topics. Her 17 years of work at ACPNS spans the cause/giver spectrum, including national project leadership of Giving Australia, book chapters on giving in Australia, and a comparison of fundraising in 26 countries. She has also conducted indepth research on bequests, major gifts, foundation decision making, nonprofit boards, CEOs, and performance measurement as well as about giving to specific areas such as medical research, education, women and girls, Indigenous needs, and the arts.
Juanita Wheeler — Marketing
Juanita is the Managing Director and founder of Full & Frank. A strategy specialist with extensive experience as an organisational strategist, Juanita has worked for Australian and multinational corporations, small businesses and nonprofit organisations.
Dr Alexandra Williamson — Panel
Alexandra is an ACPNS Postdoctoral Researcher with a focus on exploring the accountability of Public Ancillary Funds. Alex has more than a decade of experience working in the philanthropic sector and was part of the research team working on Giving Australia, the largest ever Australian study into philanthropic giving.
Program

Time
Session
Theme
Speaker
Topics
8.00-8.30
Breakfast
GCBF - The impact over 25 years
Giving Australia - What did we learn?
Mike Sarquis
Associate Professor Wendy Scaife
8.30-9.00
Welcome
Welcome to Country
The Power of Community
Why Working Together Works

Uncle Des Sandy
Hon Yvette D'Ath
Alan Sparks

9.00-9.30
Keynote
The Power of Voice: Storytelling that influences
Steve Austin
9.30-10.30
Crafting your story
Solutions and Strategies
Facilitators: Dr Ruth Knight and Juanita Wheeler
10.30-11.00
Morning tea / Expo
11.00-12.00
Panel discussion
How to find grants and write winning grant applications
Dr Anne Lane, Jo Garner, Georgia Stafford, Dr Alex Williamson
12.00-1.00
Lunch / Expo
1.00-2.00
Concurrent workshops
1. Topic: Fundraising
Dr Anne Lane
Telling tales with a purpose: using organisational storytelling to raise funds
2. Topic: Governance
Dr Graham Leo
What drives excellence in both leadership and management?
3. Topic: Marketing
Luke Faccini
Marketing with real impact
4. Topic: Volunteer Management
Dr Lewe Atkinson
Clarifying and communicating your value proposition
2.00-3.00
Concurrent workshops
1. Topic: Fundraising
Dr Ruth Knight
Why empathy helps you fundraise better
2. Topic: Governance
Jennifer Robertson
Practical tips to on what should be reported and how
3. Topic: Marketing
Juanita Wheeler
Pitching 101
4. Topic: Volunteer Management
Julian Evans
Why recognising volunteer managers and coordinators is so important
3.00-3.30
Afternoon tea / Expo
3.30-4.00
Keynote
The Role of Resilience: Individual, Team and Community
Ruth Limkin
4.00-4.30
Closing
Thank you / Prize Draw
Hon Coralee O'Rourke, Associate Professor Wendy Scaife
4.30-5.00
Networking with GCBF
Event details
The cost to attend this full-day conference is $47 per person (which includes catering).
This cost is low so that as many grassroots community organisations as possible are able to attend the Power of Community Conference. To allow attendees to receive the maximum benefits from the forum, numbers are capped at 200. One person per organisation is invited to attend. This will also allow a wide variety of organisations to attend and provides a great networking opportunity. Applicants will be notified at a later date if they are able to bring along another person from their organisation. In the first instance, please nominate only one person from your organisation to attend.
Registration includes:
access to all main conference sessions
2 x hands-on workshops with nonprofit experts (on either Fundraising, Governance, Marketing or Volunteer Management)
access to organisations and businesses supporting nonprofits via the expo which will be running between sessions
a take-away bag jam-packed with goodies and expert information for grassroots organisations
a light breakfast, morning tea, lunch and afternoon tea
entry to a prize draw
continued engagement post the conference with webinar series.
Thank you for your interest in this conference. We are now at capacity and not accepting any more registrations. Should you wish to be notified of follow-up webinars and access conference videos, please email acpns@qut.edu.au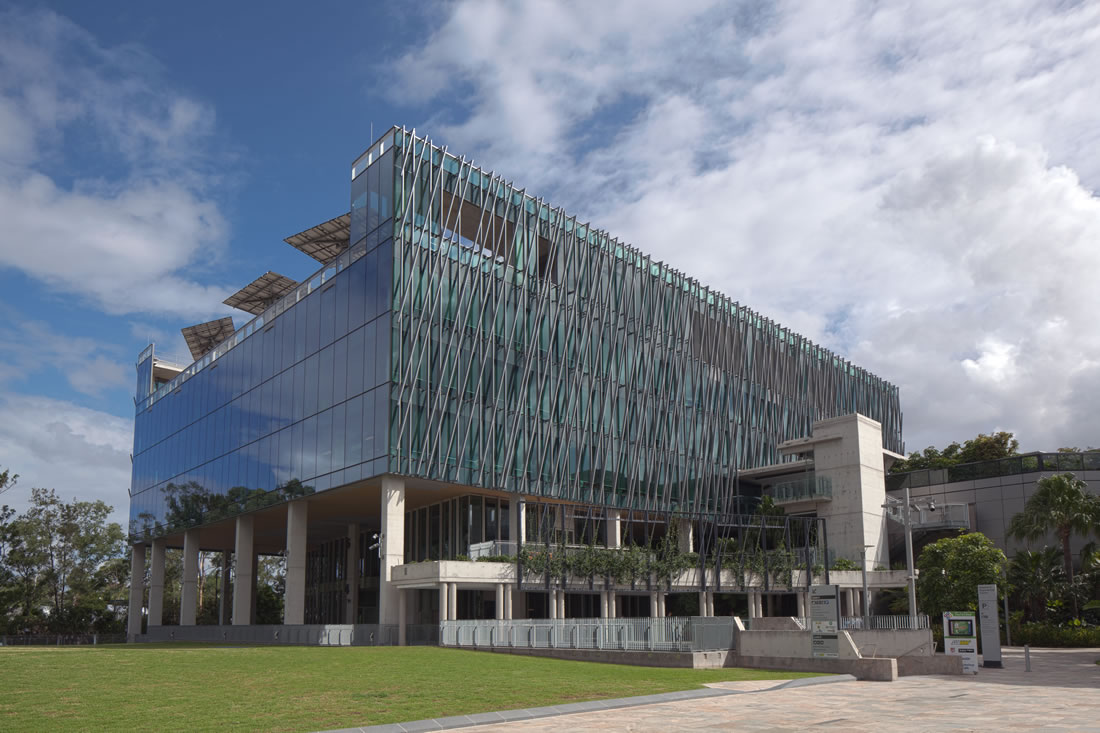 Key dates
Thursday 12 September

Registrations open

Monday 28 October

Attendees notified if there is availability to bring along a colleague

Thursday 21 November

Conference day
Location
The conference will take place at QUT Gardens Point Campus, P Block Room P413.
The campus is located very close to the central business district (CBD) of Brisbane, which offers many choices of accommodation and is well connected by public transport.
Frequently asked questions
Contact us

For any enquiries about the conference.