Get a taste of Queensland's leading Executive MBA
The QUT Executive MBA is different to a conventional MBA. It's designed around an executive lifestyle and it's for the people who will shape the future. Our approach to learning enables you to become even more future-focused and able to shape the destiny of your organisation.
Find out at this taster Executive MBA event how you can step forward and shape the future.
Event program

12pm-12.30pm

Insight bites lunch with current Executive MBA cohort

12.30pm-1.30pm

Insight bites session Fin Tech Panel, The future of banking

1.30pm-1.45pm

Welcome from Glen Murphy (MBA Director)

1.45pm-3.00pm

Big data and the influence of AI with Kevin Desouza

3pm-3.15pm

Afternoon tea

3.15pm-4.15pm

Leadership practices for peak performance with Jonnie De Lacey

4.30pm-5.30pm

Executive MBA and Executive MBA primer combined networking and drinks
Sessions

Insight bites
Fin Tech – What is it? Who will it disrupt? How will incumbents defend themselves? What will AI do to Finance?
During this session, you'll engage in a discussion involving the landscape of neo-banks and disruptors, and how they'll be met by the institutions they seek to disrupt or augment.
Panellists
Mark Zmarzly, Founder & CEO of Hip Money
Paul Evans, Executive Manager, Deposits Product, Suncorp
Terry Sweetser, General Manager, IX Australia - Facilitator
Big data and the influence of AI
Emerging technologies are fundamentally impacting and transforming all aspects of our society. This session outlines why we need active engagement and creative solutions by during phases of autonomous systems development and implementation to ensure responsible innovation. Examples will be drawn from over a dozen research engagements that have studied emerging technologies. Key governance dilemmas will be outlined along with policy challenges confronting private organisations and public agencies as they try to keep up with the rapid pace of technological innovations.
Leadership practices for peak performance
With ever-increasing levels of complexity in today's world, old leadership models and styles are unable to cope. Organisations that are sticking to the tried and true are disappearing at an alarming rate. Yet, there are organisations that are adapting to this new environment, tapping into new leadership approaches and mindsets in order to grow and prosper. So what does the research say about these new adaptive organisations, and what does this mean for you, as a leader in this brave new world?
Material covered in this session is directly drawn from our Executive MBA core leadership units
Personal leadership and change (GSZ497)
Understanding and leading others (GSZ406)
Global Leadership and complexity (GSZ415).
Presenters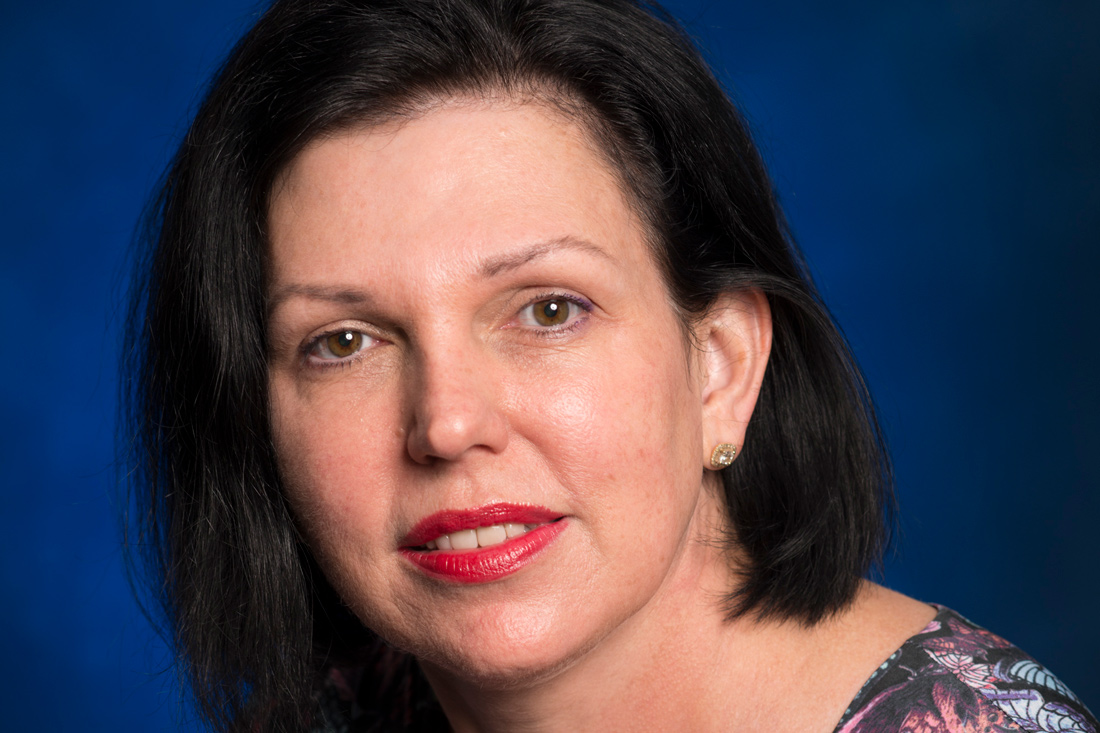 Dr Jonnie De Lacy
Corporate educator
Dr Jonnie De Lacy is an experienced organisational psychologist. She is a specialist in the areas of leadership, complexity, peak performance and personal development; and her passion is helping senior leaders and individuals grow their interpersonal and leadership capabilities as well as enhance their work and life satisfaction generally.
She has a diverse industry background having herself, worked in senior roles in the public sector, primarily in service delivery organisations, hospitality (HR Manager, in a major hotel chain), as well as in private clinical and organisational consulting for over 20 years. These roles have been performed in difficult and demanding operating environments, with complex policy and political agendas. As such, she has an intimate understanding of the complexities facing leaders today, as well as the tools and theoretical knowledge to develop their personal and professional capacities.
Professor Kevin Desouza
Professor of Business, Technology and Strategy Management
Prof Kevin C. Desouza is a professor in the School of Management at the Queensland University of Technology.
He is a Nonresident Senior Fellow in the Governance Studies Program at the Brookings Institution and is a Distinguished Research Fellow at the China Institute for Urban Governance at Shanghai Jiao Tong University.
He has held tenured faculty appointments at the University of Washington, Virginia Tech, and Arizona State University. In addition, he holds or has held visiting appointments at the London School of Economics and Political Science, Università Bocconi, University of the Witwatersrand, and the University of Ljubljana.
Desouza has authored, co-authored, and/or edited nine books. He has published more than 130 articles in journals across a range of disciplines including information systems, information science, public administration, political science, technology management, and urban affairs.
Register
Secure your ticket at this unique opportunity to see how an Executive MBA could be a valuable career move.