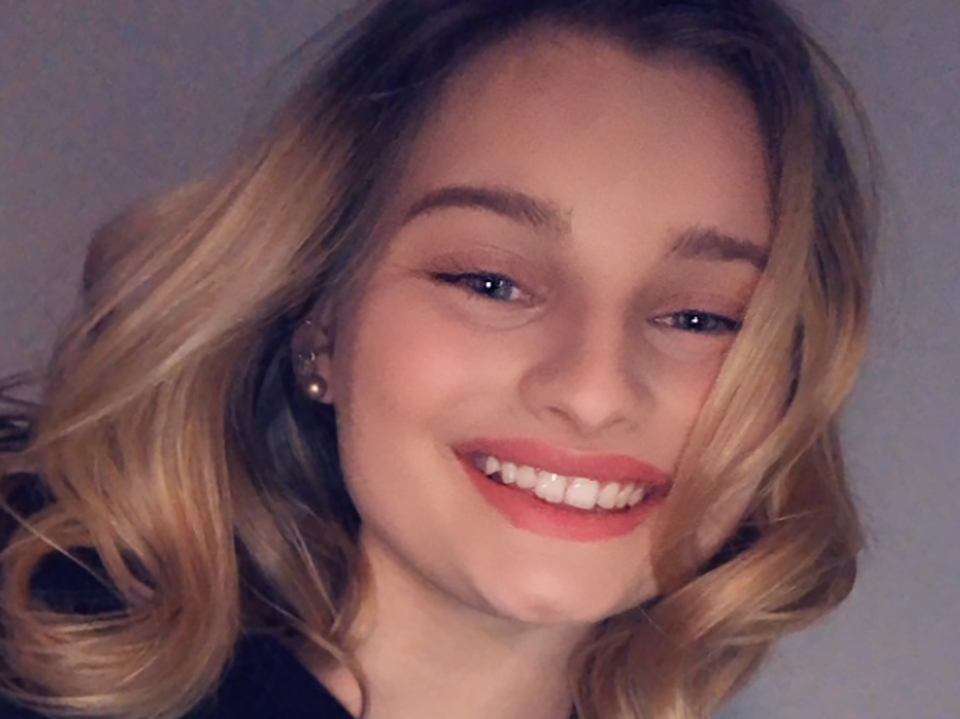 First in my family
'I am the first in my family to attend university. Although my parents have successful careers working in a trade and interior design, they didn't finish high school or pursue higher education. Since I was young, I've always known that I wanted to go to university. This interest, and later determination, carried through to my teens and young adult years, despite my circumstances.
During my time at Clontarf Beach State High School I had many opportunities to attend explore uni days, STEM days and camps. I remember the very first event I attended inspired me to research every possible way to go to university. In year 12, I also participated in the StartQUT program where I replaced a school subject to attend university one day a week.
During high school I experienced bullying, domestic violence, homelessness and financial hardship, all of which took a toll on my family, my mental health and my school attendance. Nevertheless, I remained focused on my goal. Receiving an Equity Bursary in my first year alleviated some of the stresses of that time.
Widening Participation events and Explore Uni ambassadors inspired me to continue working towards my goal of getting to university, which is why I too am now giving back as an ambassador.'
Jazmin Randall, Bachelor of Creative Industries
I always wanted to study
'None of my immediate family had gone to uni, but I always wanted to study. Unfortunately, my OP wasn't great, so I worked for two years. Then, I found out about the Oodgeroo Unit's Indigenous Alternative Entry Program at a QUT Open Day and got accepted into the Bachelor of Education (Primary).
I was lucky enough to be employed as an Explore Uni Student Ambassador and as an ambassador with the Oodgeroo Unit. I loved the opportunity to inspire other young Aboriginal and Torres Strait Islanders to move to Brisbane to study. It was a good feeling to be able to tell people they would be fine; I was in their position once and was now thriving at uni.
After I graduated, I worked at Kurwongbah State School in Petrie. I then had the opportunity to move to Mount Isa. I also worked as Acting Principal at Karumba and Julia Creek State Schools. I'm now employed back in Brisbane as the Deputy Principal of Morayfield State School.
I'm motivated by the fact that my actions are helping our future generations. There is nothing better than watching a student who couldn't read or write master these skills. My sisters are talking about becoming teachers and it's great to think that I've inspired them to challenge themselves. By working hard I've shown my family that anything is possible. My advice to others is, don't give up. Work hard and find like-minded people who want you to succeed.'
Ethan McIntosh, QUT Alumnus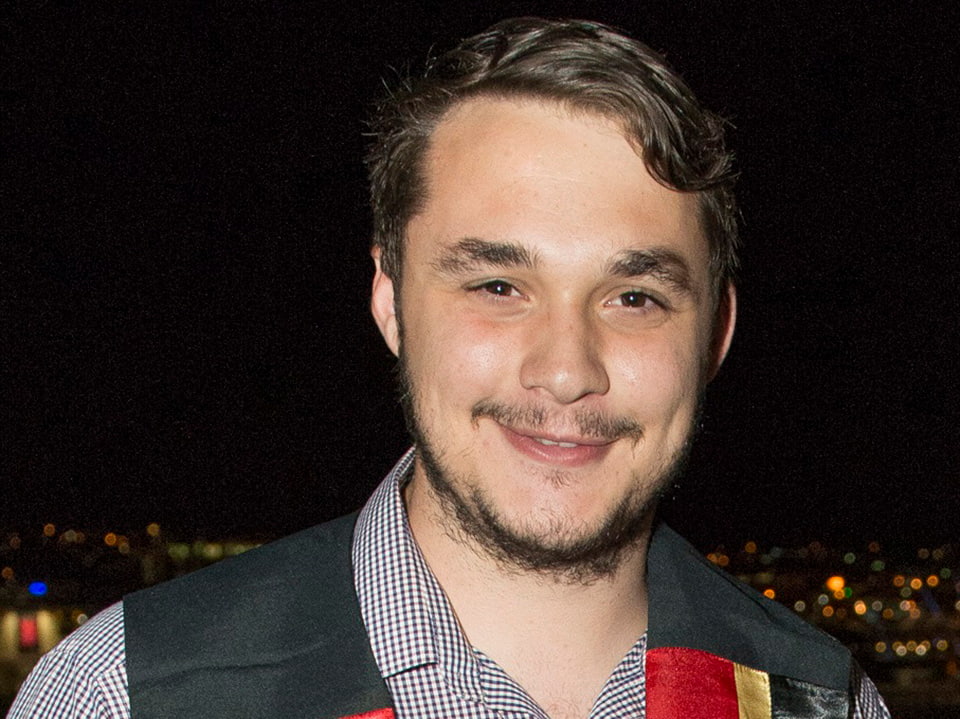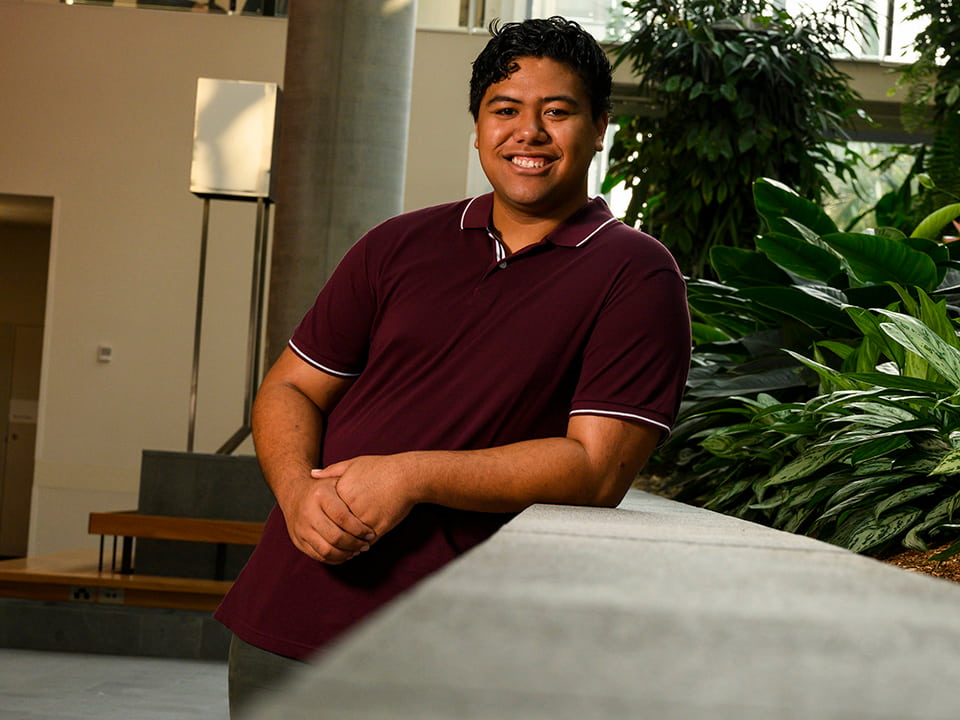 If they can do it, why can't I?
'I was born in New Zealand but have lived on Brisbane's northside for some time now. I come from a strong Samoan and Christian background with a big emphasis on family and upholding Samoan culture in everything I do.
I went to Deception Bay State High School and it was here that I met Explore Uni student ambassadors who shared their stories and, within them, a message that resonated with me – that no matter what I faced in life, whether financial hardship or troubles at home, university was attainable, and that if they can do it, why can't I?
As a New Zealand citizen, I was worried I may not be able to afford university. However, with a bit of research and asking the right people, I found out that I was able to apply for HECS/HELP and there were also bursaries and scholarships I could apply for.
After I graduate from university, I hope to teach across regional and rural Australia. I would especially like to work with young Pasifika youth, and strengthen the presence of, and empower, the next generation of Maori and Pacific Islander students to realise their full potential.'
Taalolo Tupai, Bachelor of Business/Bachelor of Education (Secondary)
I never imagined I'd make it to uni
'I'm the second youngest of 10 children, born in a refugee camp in Tanzania after my family left Burundi. We came to Australia in 2009; I was 11 years old and didn't speak any English.
Growing up I thought I'd be like my sisters and brothers and not finish high school. I never imagined I'd make it to uni. Going to QUT Explore Uni camps and hearing from ambassadors who were the first in their family to go to uni gave me hope. I learned that even though I didn't have a high enough rank to get into uni straight from school there were other ways of achieving my goal. I went to TAFE and got a diploma and now I'm in my first year at QUT studying Business and Communication (Journalism).
When I moved to Brisbane to study, it was hard to leave my family and live so far away. But, it's easier to be near uni and moving out helped me become more independent. I receive Centrelink and a QUT Equity Scholarship which helped with the move and ongoing expenses.'
Emelyne Sezeramoriyimana, QUT Student Ambassador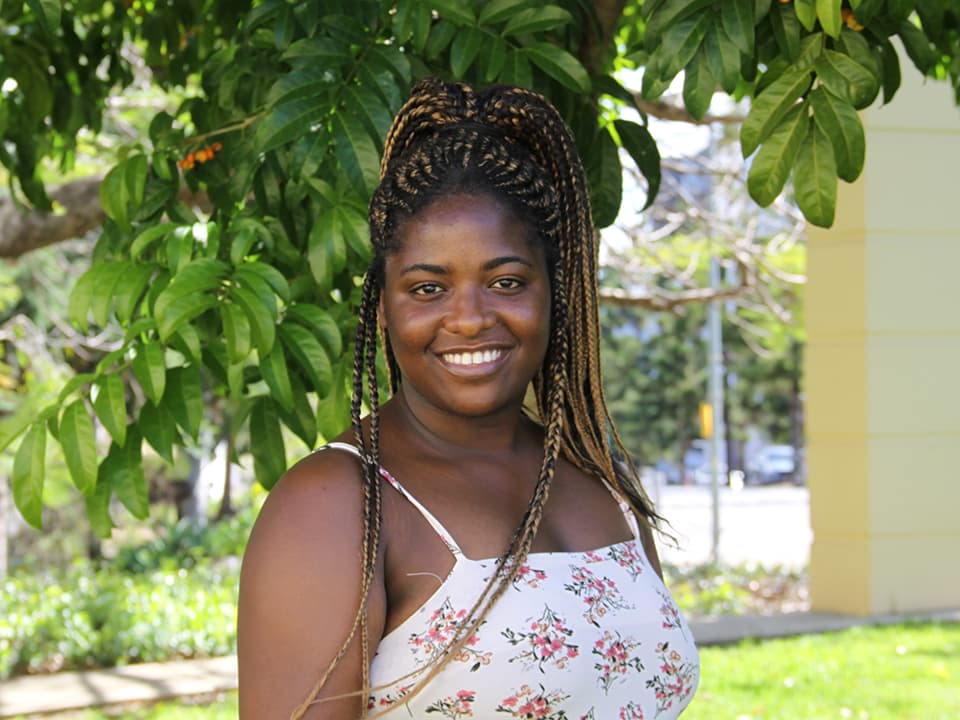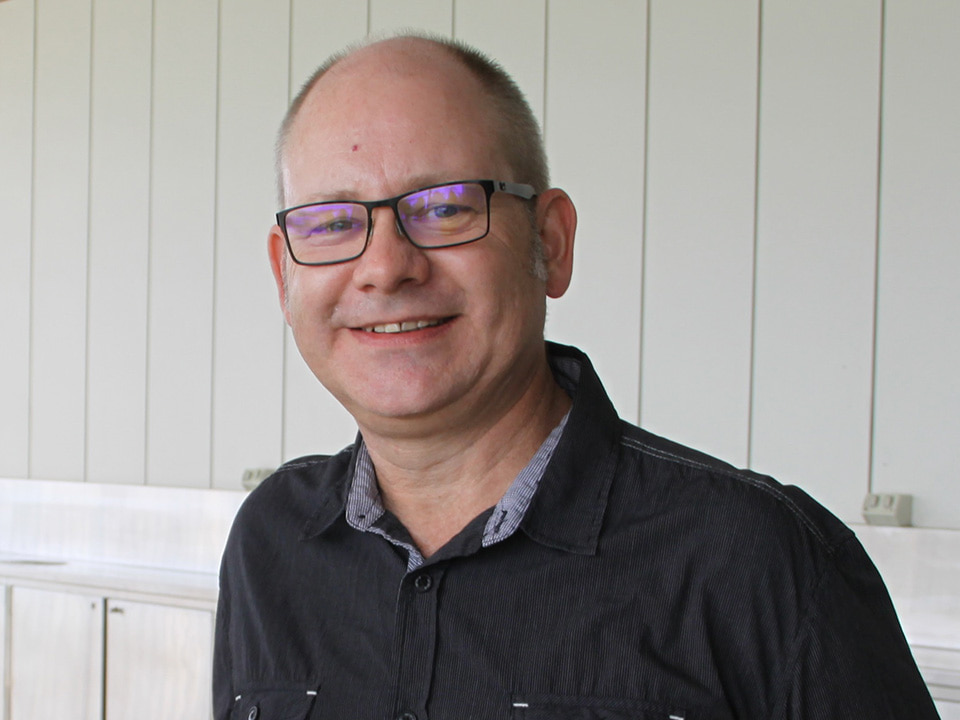 I never really considered further education
'I grew up in a military family, so I moved around quite a bit and lived in five different states and territories up until the age of 15. This meant numerous disruptions to my education. During this time I never really considered further education.
It wasn't until later in life, when I completed a Diploma in Management, that I started to think about university study. As a mature age person, I was able to attend university because of my career background and alternative qualifications.
Since starting at uni, I have stayed connected through roles as a Student Ambassador and Peer Support Student Leader, and involvement in the QUT Business School's Widening Participation activities. The friends and contacts I have made are a valuable source of encouragement and inspiration. I have grown in confidence and many abilities, taking the classroom learnings and putting them into real situations. I already sense a great accomplishment and I am looking forward to celebrating my completion in 2020.'
Craig Walker, Master of Business
Nothing is ever set in stone
'My family and I migrated to Australia from Spain in 2015. We moved around a bit before finally settling in Caboolture. Fortunately, I attended St Columban's College where there were numerous activities organised by QUT's Widening Participation team.
The events I took part in throughout junior schooling, provided me with the resources to make an informed decision in terms of senior subject selections. At the end of senior schooling, I attended QUT Gardens Point Campus to experience university life and think about my options after high school. It was invaluable from both a personal and educational perspective. I was feeling a lot of pressure at that time, but ambassadors reassured me that 'nothing is ever set in stone', which gave me peace of mind as I filled out my QTAC application form.
In high school, I struggled deciding what I wanted to do in life, and it was a student ambassador who helped me discover my pathway. Now as an ambassador, I can be part of those conversations and pass on my experience and knowledge to develop others around me. For my family and I, graduating simply does not mean I have graduated with a double degree, it means so much more than that. It marks a milestone of financial challenges I have had to overcome, and I am incredibly proud.'
Elecia Duly, Bachelor of Business/Bachelor of Creative Industries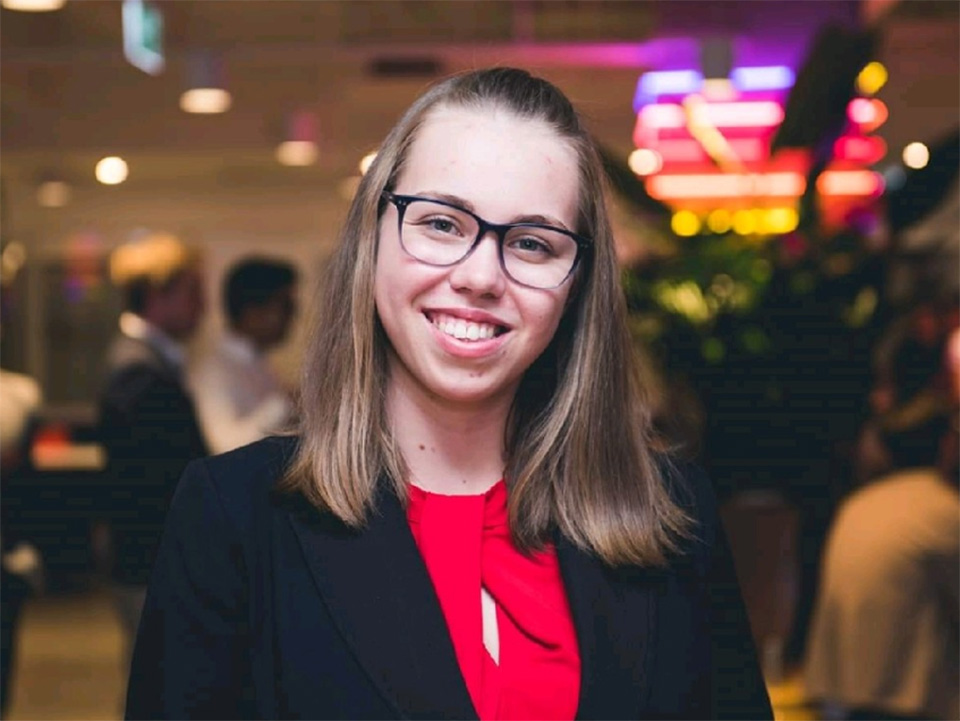 I was really confused about my options
'Growing up, I transitioned between multiple schools and attended almost one new school every year due to my living circumstances. I finally settled into Deception Bay State High School.
Although there was a clear passion to go to university, I was really confused about my options, what I wanted to study, scholarships, transport arrangements and loans. Explore Uni Days and camps throughout my senior schooling years provided me with a better understanding, and from that I could see university was for me. Ambassador presentations helped me understand uni life better and broke down stereotypes that I once had."
Initially, I thought university was for extremely smart people, however, I have found that if you put in the work it is possible to achieve, and my studies are going better than I expected.
Coming from a community where there is a low university enrolment rate, I hope I can encourage other I these areas to believe they too can attend university. I also hope to be a role model to my younger siblings and inspire them to continue learning.'
Esmarel Jahjah, Bachelor of Nutrition and Dietetics (Honours)
I am always so thankful
'My father and several of my older cousins from New Zealand have gone to university, which has inspired me to follow in their footsteps so that one day, I can make enough money to support my parents when they are older and inspire those young members of my family to do the same.
The high school I attended didn't have affiliation with universities in my early high school years, however my encounter with QUT came in my senior years when I attended creative arts workshops as part of an open day. This gave me an understanding of the different learning experiences and opportunities available at university such as its facilities and financial assistance schemes.
As a member of the QUT Pasifika Association and an Explore Uni student ambassador, it is such a good feeling to come to university and realise there are others who are in the same boat as you. As an ambassador, I have a perfect platform to network, interact and understand young people, to support their future pathways and decision-making processes. I am always so thankful for the opportunity and look forward to the years ahead.'
Hatoa Sweet, Bachelor of Education (Secondary)