COVID19 Update
Dear CIQ visitors,
In order to uphold our responsibility to the community, the CIQ is closely following all current recommendations and restrictions.
All school visits and community based activities are being conducted in line with infection control guidelines.
Our Term Three Chinese Language courses will, unless advice changes, be conducted in person with adequate distancing and hygiene measures in place.
We are currently developing several online language and cultural enrichment programs and hope to be able to continue sharing Chinese language and culture with Queensland throughout this difficult time.
Please contact us via Confucius.institute@qut.edu.au or (07) 3138 0386 with any queries.
Kind regards,
The CIQ Team
A place to reflect and learn
We are dedicated to providing opportunities to explore and understand Chinese culture.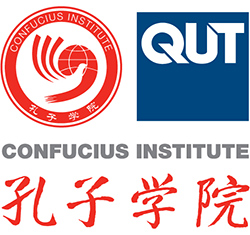 We were the first Confucius Institute to be established in Queensland in 2008 and we work with schools, teachers, school leaders, professionals, businesses and people in the community to:
help develop understandings of Chinese language and culture for teachers and school leaders through professional learning programs
provide opportunities for schools to engage with Chinese-speaking worlds
deliver short courses and programs on Chinese language and culture for professional groups at QUT campuses.
Our partners
Confucius Institute Headquarters (HANBAN) (Beijing, China)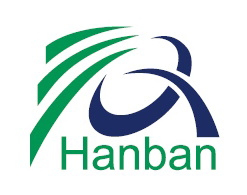 We are supported in our work by both QUT and Confucius Institute Headquarters, the executive body of the Chinese Language Council International. Established by the Chinese Government in 1987 to foster the study of Mandarin internationally, its vision is to enhance mutual understanding and friendship between Chinese people and other peoples of the world.
Jiangsu Provincial Department of Education (Nanjing, China)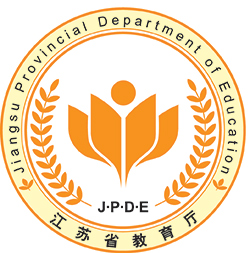 Our Chinese partner is the Jiangsu Provincial Department of Education (JPDE). JPDE is responsible for education and training systems at the provincial level, including key universities. Jiangsu Province is located in eastern China, and the provincial capital of Nanjing is around 255 kilometres from Shanghai. Our primary institutional partner within Jiangsu is Jiangsu Normal University.
Staff
Director
Antoine Barnaart
Antoine has nearly 40 years' experience teaching and managing higher education and vocational programs, both in Australian and internationally. He is a former Pro Vice-Chancellor of Charles Darwin University and has recently returned to Australia after 13 years of leading multilevel Australian Government education programs in China, Bahrain, Fiji and Kiribati. He was the Team Leader of Australia's largest education aid program in China and has significant management experience in cross-cultural environments. In September 2007 Antoine was awarded the Chinese National Friendship Award by Vice Premier Zeng Peiyan, in recognition of an outstanding contribution to the development and construction of China by a foreign expert. This is the highest award a foreign expert can receive in China.
Visiting Chinese deputy director
Dr Phillip Sun
Dr Phillip (Longcun) Sun, PhD, commenced his role as Deputy Director of the CIQ in March 2019. A Professor of Jiangsu Normal University, Vice Principal of Jiangsu Normal University Affiliated Experimental School and former visiting scholar of the University of Pittsburgh, Phillip is devoted to international comparative research on educational policy, adult and vocational education, as well as Chinese teaching and culture exchange.
He focuses his teaching on comparative education policy, introduction to classic educational works and comparison of primary and elementary education. He also has a wide range of experience in the administration of senior high schools and international partnerships.
Business and education co-ordinator
Lisha Song
Lisha Song has a Bachelor of Education from China (Southwest University), Master of Educational Studies from Belgium (Catholic University of Leuven), Diploma and Advanced Diploma of Interpretation (Southbank TAFE) and a Certificate IV in Training and Assessment (Holmesglen Institute), from China, Belgium and Australia. Lisha was also a key member of the Chinese Team of the Australia-China (Chongqing) Vocational Education and Training Project (ACCVETP), working as an interpreter, translator and replication expert, on the five and half year project. This project was the largest Australian Aid funded (AusAID) education project with China, and considered by the Australian Government as one of its most successful Chinese joint projects.
Lisha has worked in the international education area at Queensland University of Technology (QUT) for five years. The position predominately involved international business and teacher professional development. Prior to this appointment, she was the Administrative Support Officer at CIQ.
Lisha has extensive professional and international experience in vocation education, higher education and early childhood/primary/secondary education. She works to coordinate CIQ's school, community and professional development as well as collaborates with our domestic and international stakeholders for business development.
Administrative support officer
Stephanie Minahan
Stephanie Minahan has worked in various roles within QUT for a number of years, including at Student Support Services and as Administration Support Officer at the Confucius Institute. She has a Bachelor of Applied Sciences with a major in Veterinary Technology and devotes her free time to the RSPCA as a volunteer.
Visiting Chinese Teachers
Dr Hongling Song
Associate Professor Dr Hongling (David) Song, PhD, joins us from Jiangsu Normal University, where he majors in Chinese contemporary literature. Dr Song is responsible for assisting in the development of Professional Development for Queensland teachers, as well as teaching CIQ's non-award Chinese language classes.
Ping Li
Ping (Sandy) Li has a decade's experience teaching Chinese as an additional language. Completing her studies at Hubei Science and Technology University in Xianning, she joins us from Shanghai Hong Qiao International School. Prior to coming to the CIQ, Li Ping spent two years teaching Chinese in the Confucius Institute at the Philadelphia University in Jordan.
Li Ping is skilled in a range of Chinese cultural art forms, including traditional brush painting, rice carving, paper cutting, taiji and Gong Fu Fan.
Contacts
Confucius Institute
Business Coordinator