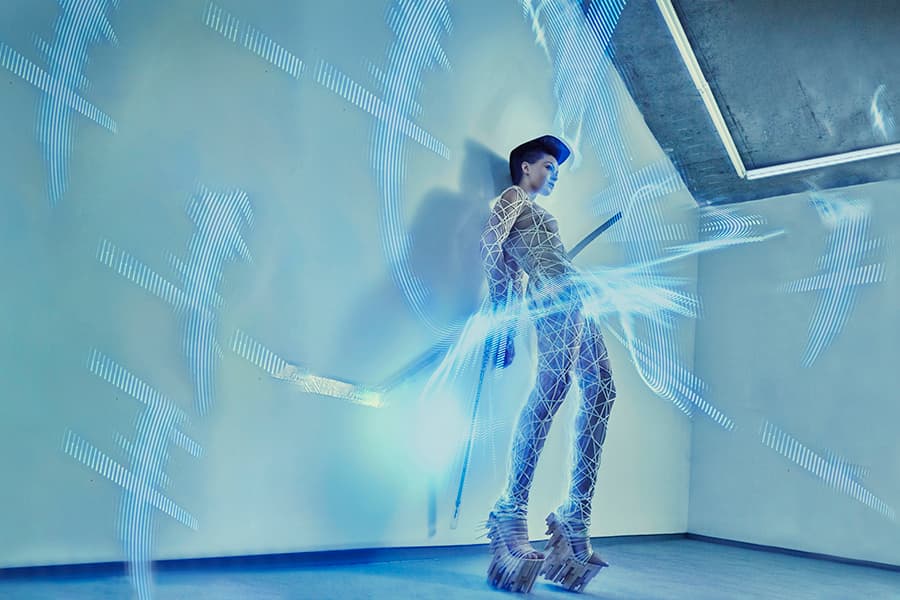 'Bionic' pop artist
A visionary performer who has designed her own prosthetic limbs, Viktoria Modesta is often labelled the world's first widely known amputee pop artist.
Modesta calls herself a 'bionic artist' and has taken the world by storm with work she describes as post-human and post-disability, bridging performance art, music and fashion with technology, science and medicine.
The artist will be speaking at QUT's signature event at the 2019 World Science Festival, Innovation by Design: Geeks, Style Gurus and Sciencepreneurs.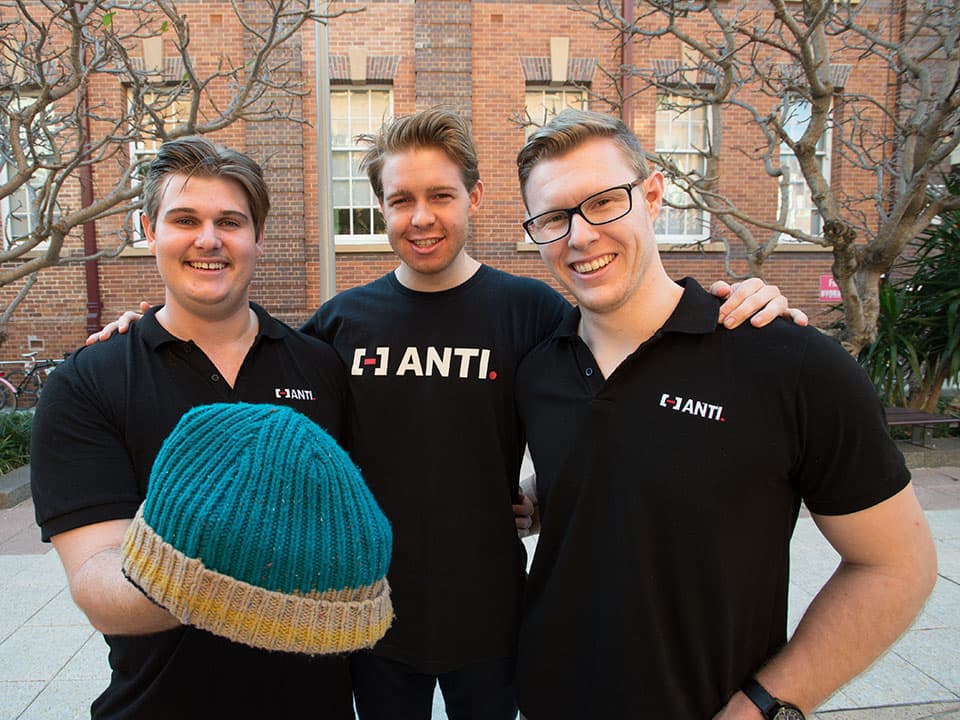 Safe as a helmet
An entrepreneurial QUT engineering student has invented a shape-shifting beanie to give snow-goers a more comfortable alternative to a helmet.
It looks like a knitted beanie and is soft and flexible, but a special lining inside the ANTIordinary "soft helmet" makes it go rock hard when whacked.
The beanie's creator, QUT medical engineering student Rob Joseph, has co-founded the ANTI start-up with QUT business student Liam Norris and engineer Brodie Robinson.
Early cancer detection
Pioneer of salivary diagnosis research, QUT Associate Professor Chamindie Punyadeera, will join the panel Celebrating Queensland Invention at the World Science Festival 2019.
Professor Punyadeera has convened two symposiums in Brisbane that drew world-leading researchers to share advances in the use of saliva or blood for non-invasive diagnosis of disease.
"With an ageing population and healthcare expenditure increasing we need to find low-cost, out-of-the-box ways to provide easy, accessible, preventative and early detection methods," Professor Punyadeera said.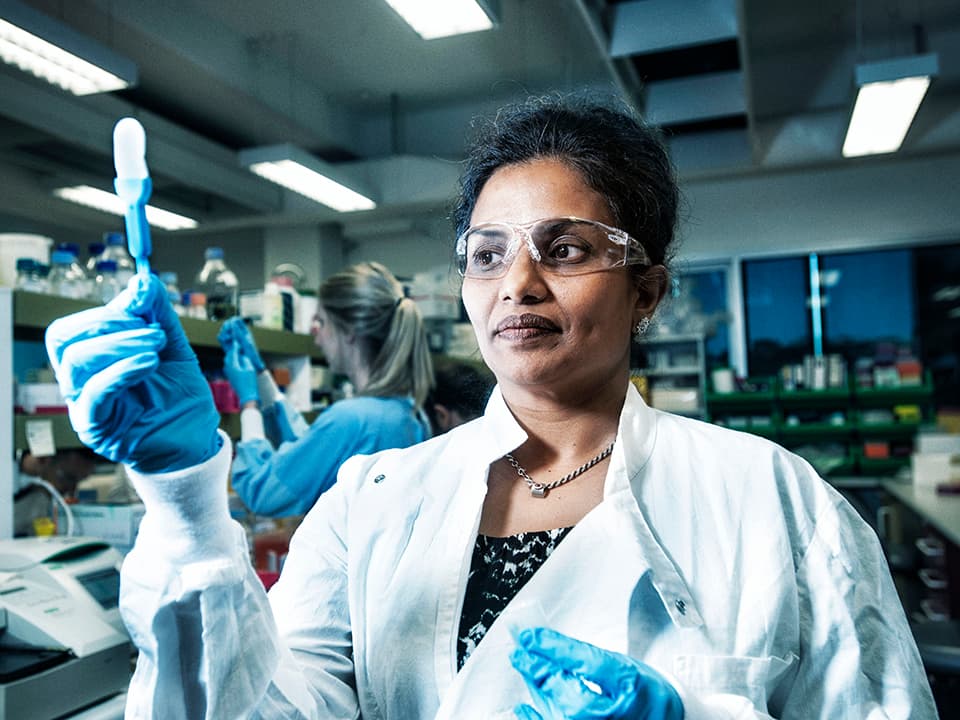 Geeks, Style Gurus and Sciencepreneurs
In today's world the competition to bring a new idea to market is fiercer than ever. Welcome to the rise of sciencepreneurship, where scientists, designers and industry work together to streamline the challenging processes required to achieve ground-breaking outcomes.
Explore how science, design and business work together to create a new 'normal', in QUT Creative Industries' signature event at the World Science Festival on 24 March.
Our World Science Festival speakers

Celebrating invention
From medical breakthroughs to speed-breeding crops, science in Queensland shines when it comes to turning ideas into life-changing outcomes.
Meet a group of acclaimed inventors and find out how their Eureka moments have left an indelible mark on the future, at the QUT Creative Industries' salon event at the World Science Festival on 21 March.