Promotion
Know your options
before finalising QTAC

Real Decisions is your last chance to
talk with our staff before you finalise
your QTAC preferences. Tuesday
17 December at Gardens Point.
Register now
Know your options
before finalising QTAC

Creative careers for
the head and the heart

Our Bachelor of Creative Industries lets
you explore your talents across a unique
range of creative arts, media, business,
entertainment and design disciplines.
Read more
Creative careers for
the head and the heart

Our degree is
law inspiring

Our law degree gives you intensive practical
experience from day one. Like learning how
to act on behalf of a client and argue real
cases in our world-class courtroom.
Find out more
Our degree is
law inspiring

Putting the 'Merry'
back in Christmas

Christmas holidays can be more
stressful than jovial. QUT wellness
expert Dr Leith Henry has tips to
make your festivities more merry.
Learn how
Putting the 'Merry'
back in Christmas

A giant lab for developing
new strains of genius

Our new Science and Engineering Centre is an
inspiring space to study science, technology,
engineering and mathematics. Make your
mark on the world with a QUT STEM degree.
Find out more
A giant lab for developing
new strains of genius
Find a course
Search for a course
Unsure what to study?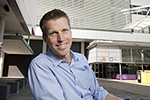 Patrik Wikstrom predicts that better Internet infrastructure will change the way Australians access music.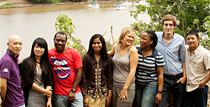 Get your degree at QUT Check out our list of courses for international students and see if you meet the entry requirements.
Study abroad and exchange Experience new cultures, gain skills, improve your English, and build international industry contacts.
QUT in your country Find a QUT representative in your country for advice on studying with us.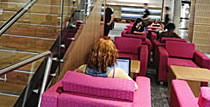 Social learning spaces In our libraries, computer labs and meeting rooms, you can meet, talk and study together.
First year experience Improving learning outcomes for first year students.
Awards and prizes Find out about awards and grants schemes.
1st
Business school in Australia with triple accreditation.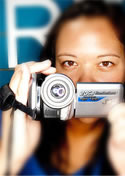 Student blog
Uni life - our students tell it like it is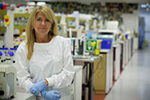 A drug commonly used to help people quit smoking may also help problem drinkers overcome their addiction.
The Gardens Point campus is located on the Brisbane River in the city centre, next to the Botanic Gardens and Parliament House. It is within easy walking distance to shops, restaurants, theatres, galleries and public transport including buses, trains and ferries.
Located only two kilometres or 10 minutes north of the Brisbane CBD, the campus is part of the Kelvin Grove Urban Village, which includes student apartment complexes, a supermarket, shops and restaurants.
Our Caboolture campus is the only university campus in the Moreton Bay region. Students enjoy a community atmosphere, centrally located just a few minutes' drive from the centre of town and Caboolture train station.